As part of the
EMPRES Collective
at
Modern Art Oxford
as part of Nicholas Party's 'Speakers' exhibition. The piece 'Talking Heads' uses technology buried in his sculptures to create an immersive sound field and narrative. The piece aims to celebrate the wide-ranging history of women's contributions to academic life, and social and research communities in Oxford. The sound installation features recordings of female voices from across the city, woven with fragments of sound and musical textures. With voice contributions from Professor Mary Beard, Emeritus Professor of Music Susan Wollenberg, the Hurst St Press and Jackdaws FC.
The finished piece will be installed on Monday 29th January 2018 and will be in-situ for one week.
11.01.18
The Holywell Sessions
Some exciting news coming soon about a new series of gigs at the Holywell Music Room in Oxford where pop bands and solo artists are going to collaborate with a classical ensemble that I'm the music arranger for. An outstanding list of artists is going to be announced over the next few weeks...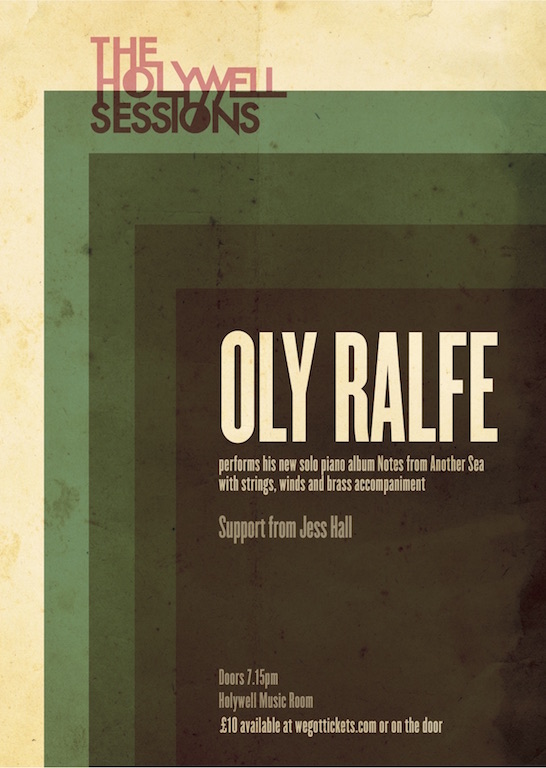 04.01.18
variations on themes of Richard D. James
A little bit more of a new piece...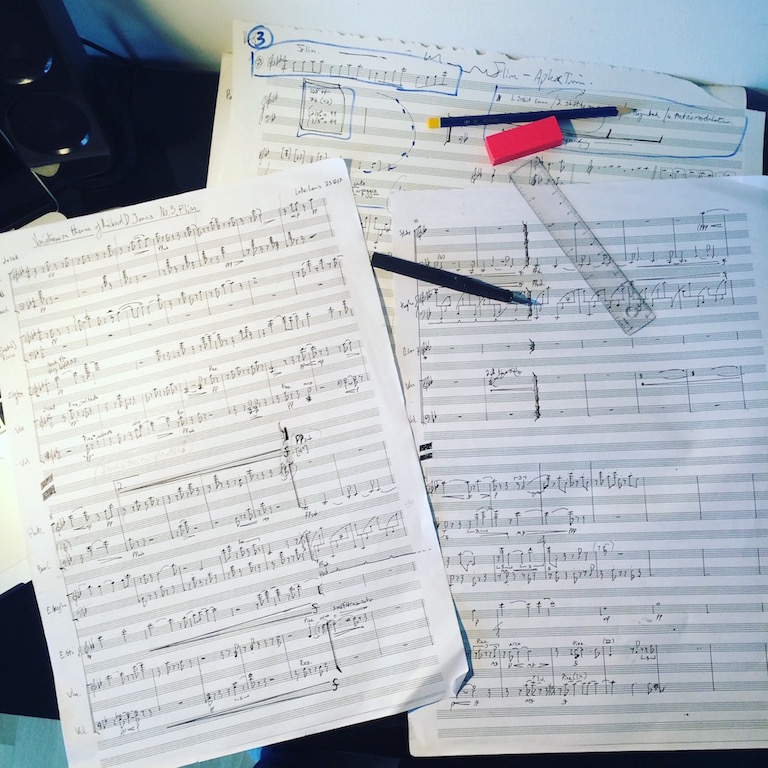 18.12.17
Aphex Twin piece
Just putting pen to paper for a commission for Modern Art Oxford as part of the EMPRES Collective's electronic music night 'The Art of Noises'. My
variations on themes of Richard D. James
is for small ensemble and to be first heard on 3 May 2018 at the gallery, with a few more performances (including a London premiere) later in the year.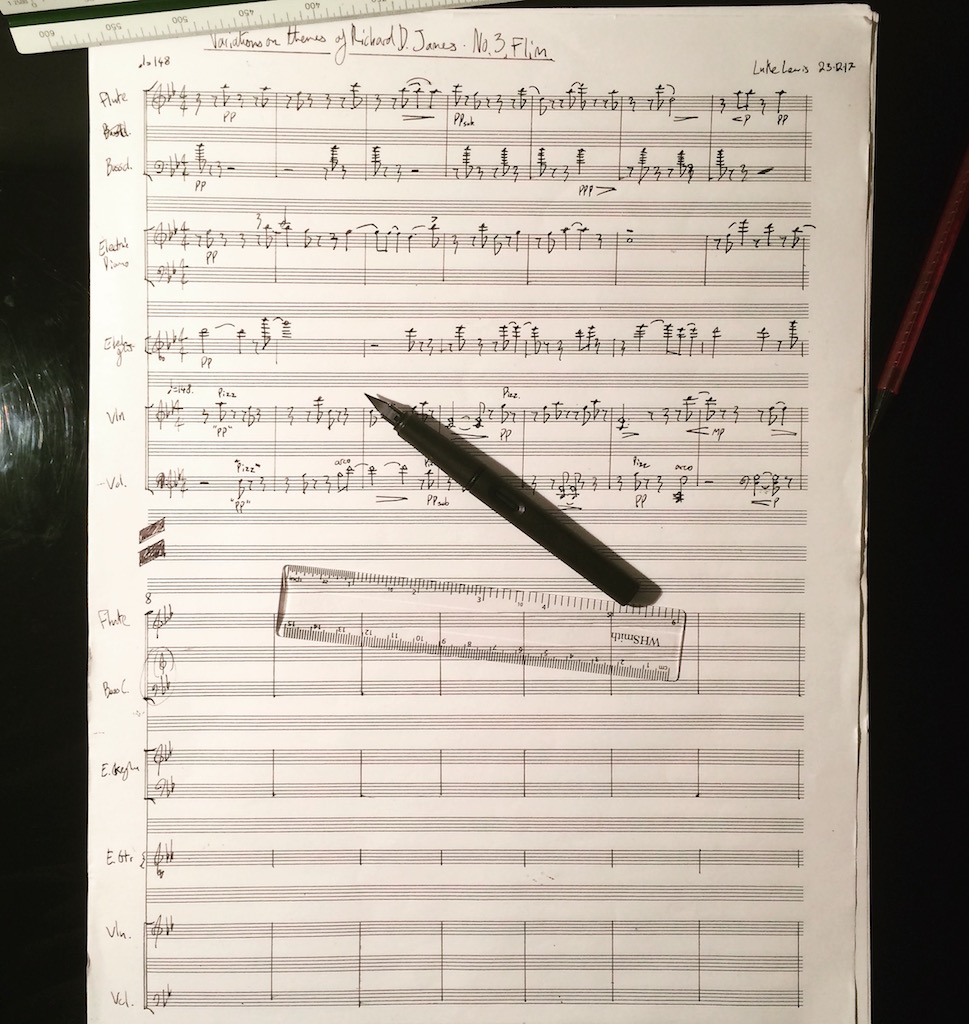 15.12.17
the instagram pieces
I started a new little thing this year. I've been writing very miniature pieces for piano which can be played off a smartphone from my
instagram
account. Here's a few of them...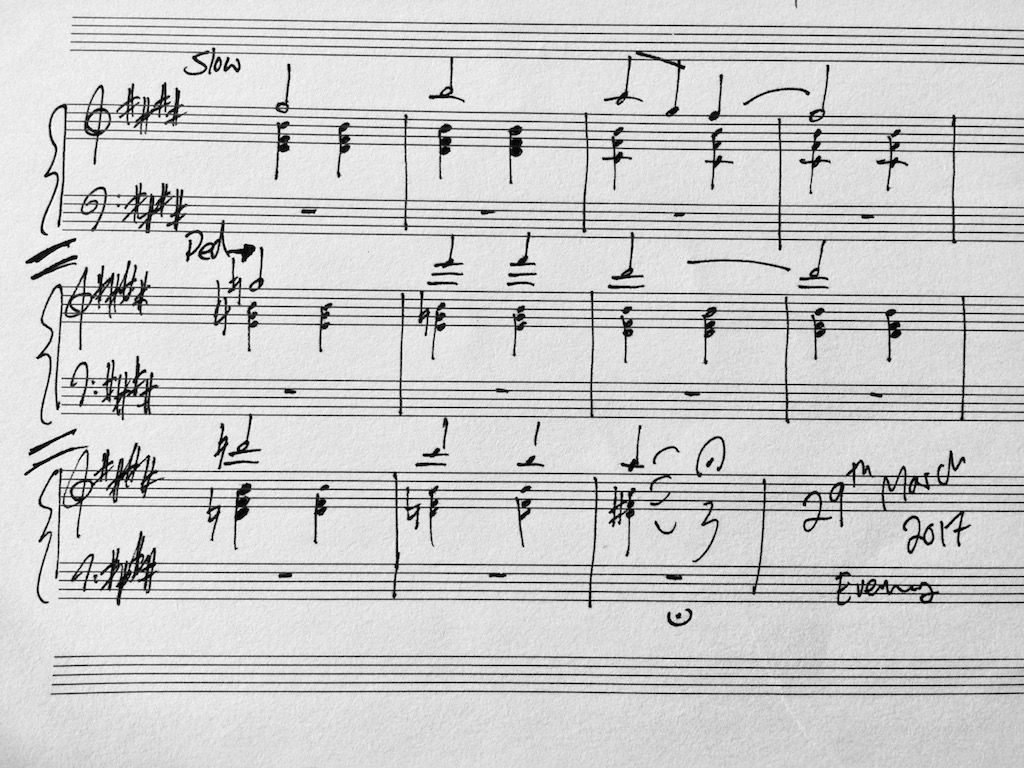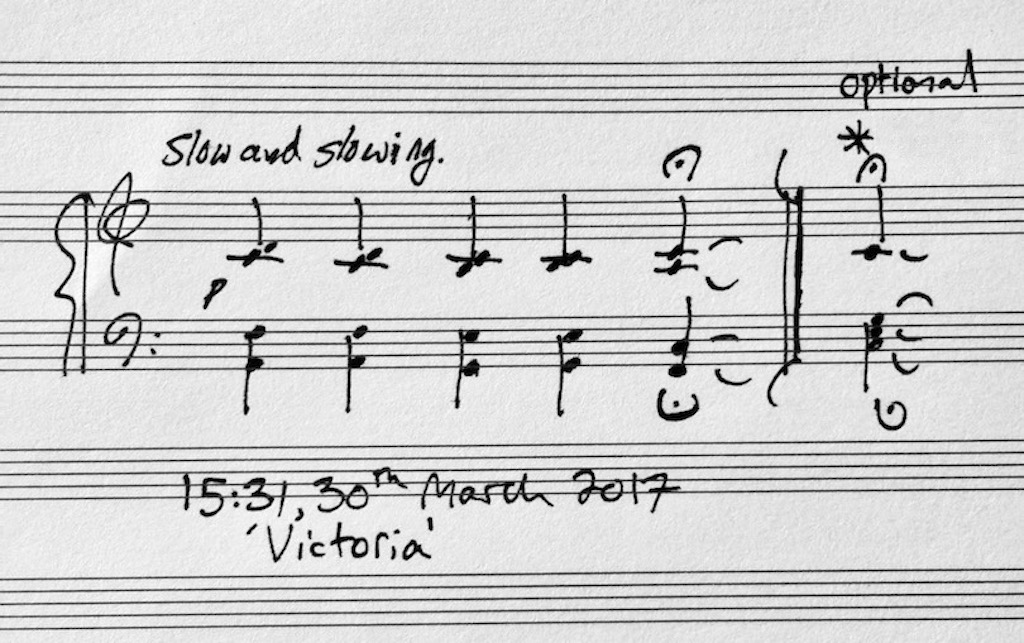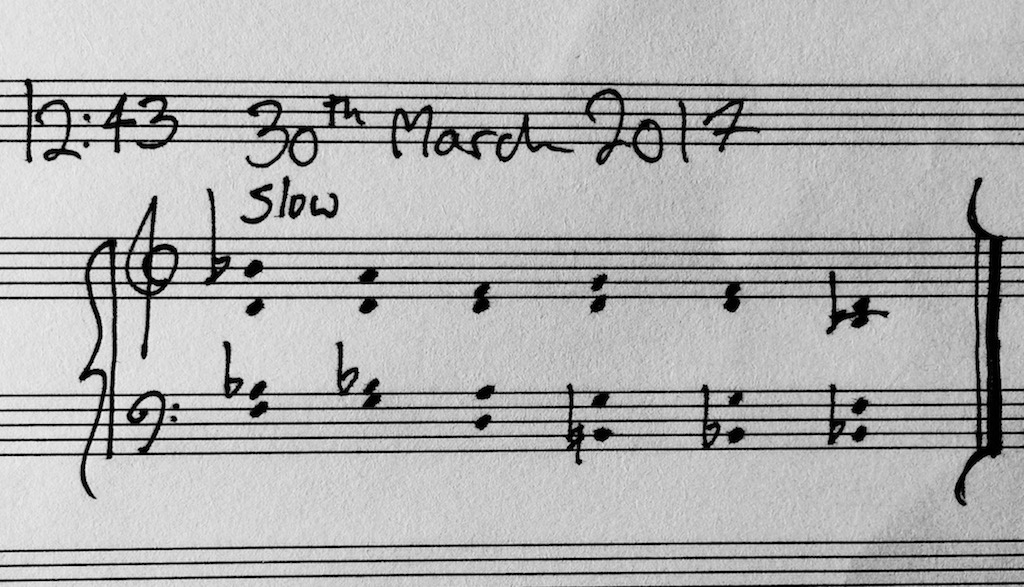 18.11.17
Nicolas Party's
Speakers
and EMPRES
As part of the
EMPRES Collective
I've worked on devising a new collaborative piece based on Nicolas Party's exhibition
Speakers
which runs at Modern Art Oxford between 25th November and 18th February. Party's art comes in 'response to what the artist considers to be the heavily masculine energy of Oxford's architecture and academic histories' and consists paintings acknowledging pioneering female figures in Oxford. Our musical response to this draws upon archival and recently collected interviews and various environmental soundfield recordings to create an immersive quadraphonic piece.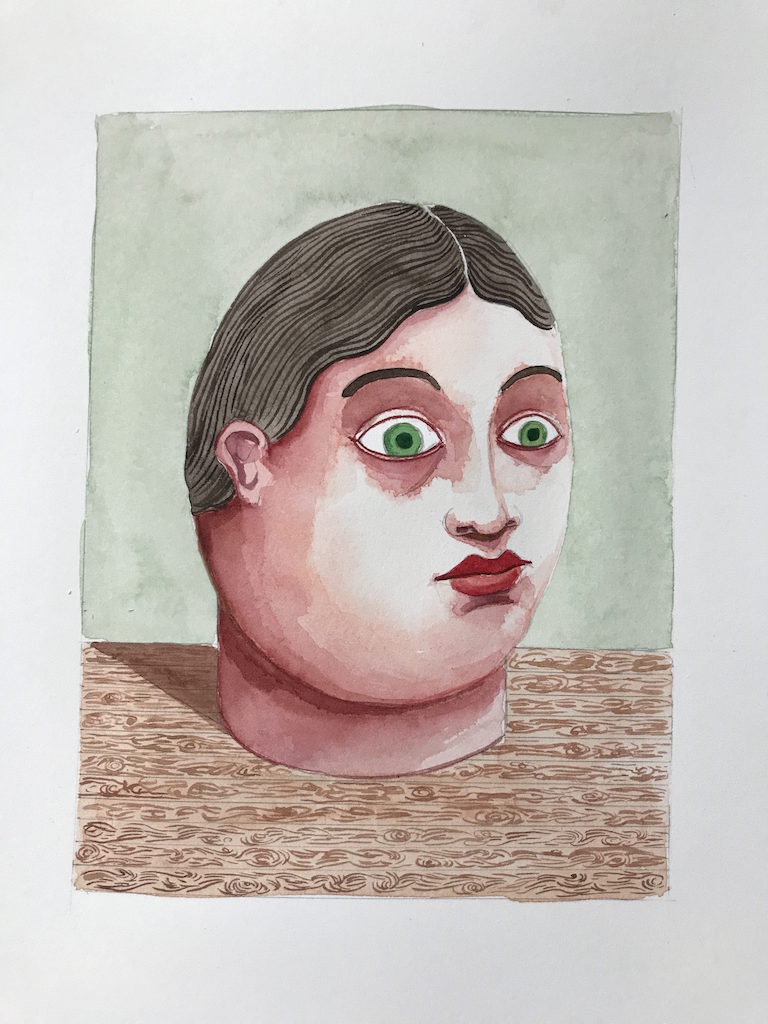 04.11.17
Drown
The front cover, at least, of mine and Leo's minature opera...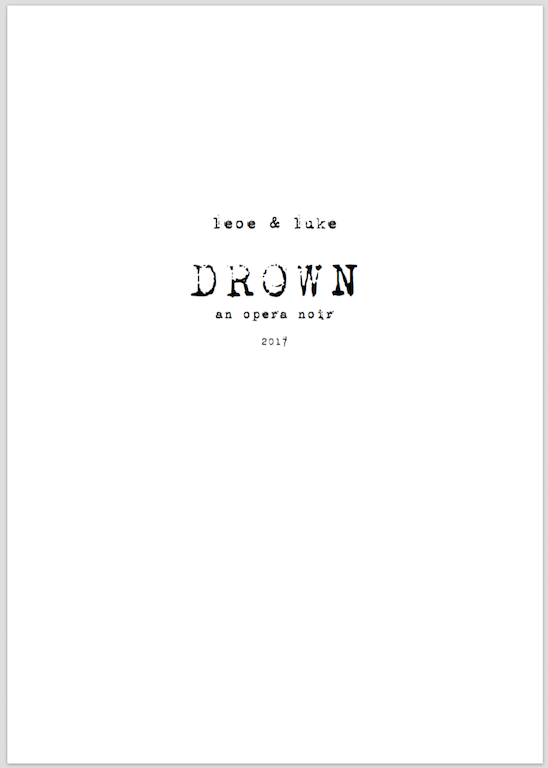 24.10.17
New opera...
I'm teaming up with my friend and collaborator Leo Mercer again. The weekend of the October 28th see renowed opera director
Stephen Langridge
take his place as the
University of Oxford's Visiting Professor of Opera
. As part of his visit, over the weekend Leo and I must some new work for the stage. From scratch. Leo and I have talked of working on something operatic after working together on music for his play
ONLIFE
in 2015 and so, with interest recently from a couple of places for operatic work, this intense way to start a piece might be the beginning of something very special.
25.09.17
Demons Land trailer...
The
Demons Land
installation at National Trust Stowe has had its spring/summer run and so perhaps a good time to show off the film's final trailer:
16.09.17
Some more from Festival No.6...
Photographer
Rhodri Cooper
documented the Festival No.6 Town Hall Sessions, wonderfully capturing the intimate and unique setting.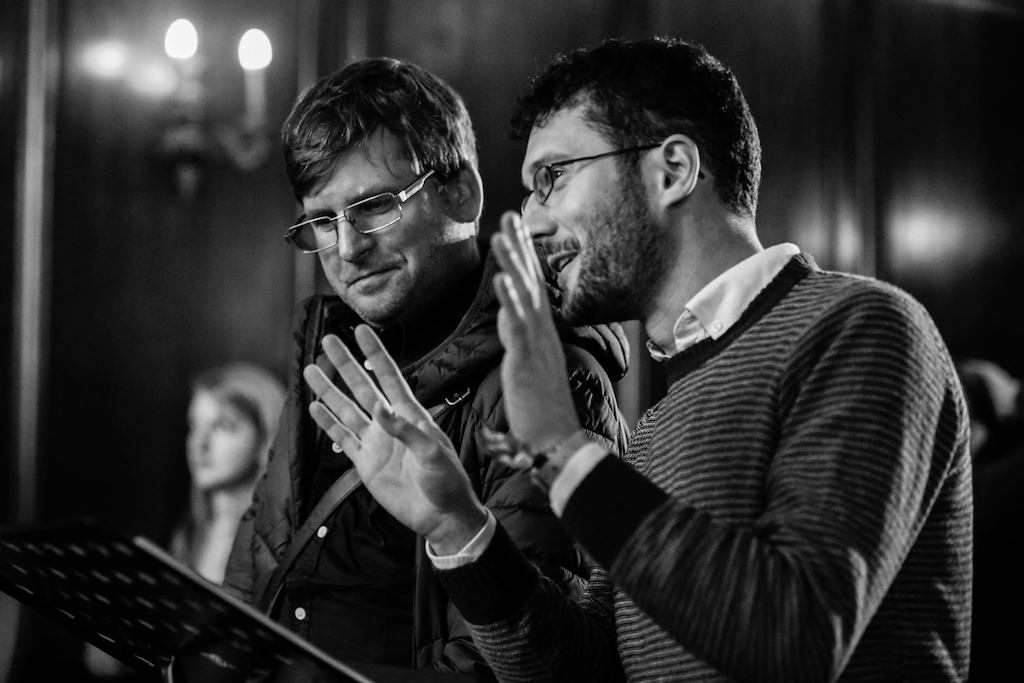 The notation police.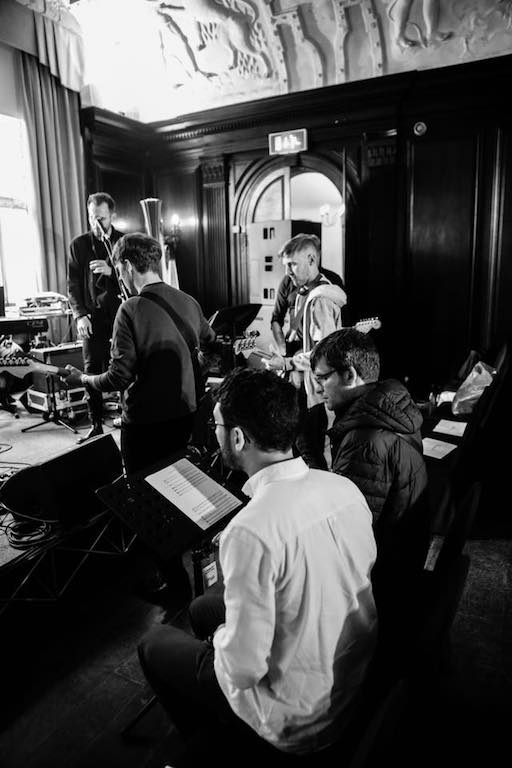 Dutch Uncles
mid rehearsal. Hands down one of the very best bands around.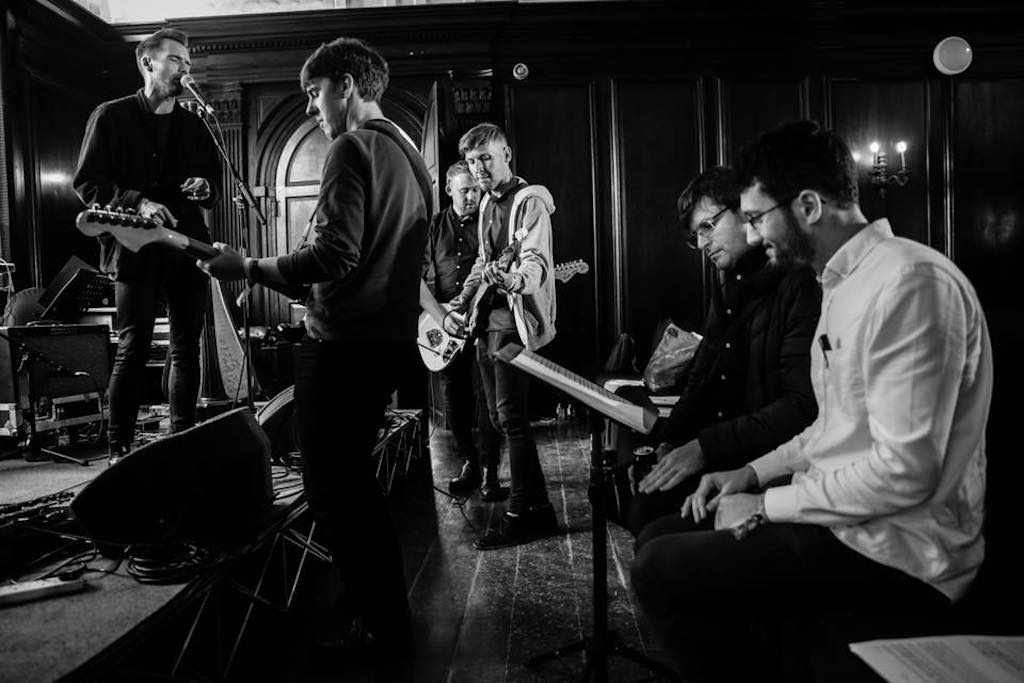 12.09.17
Festival No.6
This year saw me again work with Joe Duddell writing pop arrangements for Festival No.6. The 'Town Hall Sessions' saw the Festival No.6 Ensemble play with
ISLAND
,
Dutch Uncles
,
Palace
,
The Slow Readers Club
,
KLARA
and
Simon Aldred
.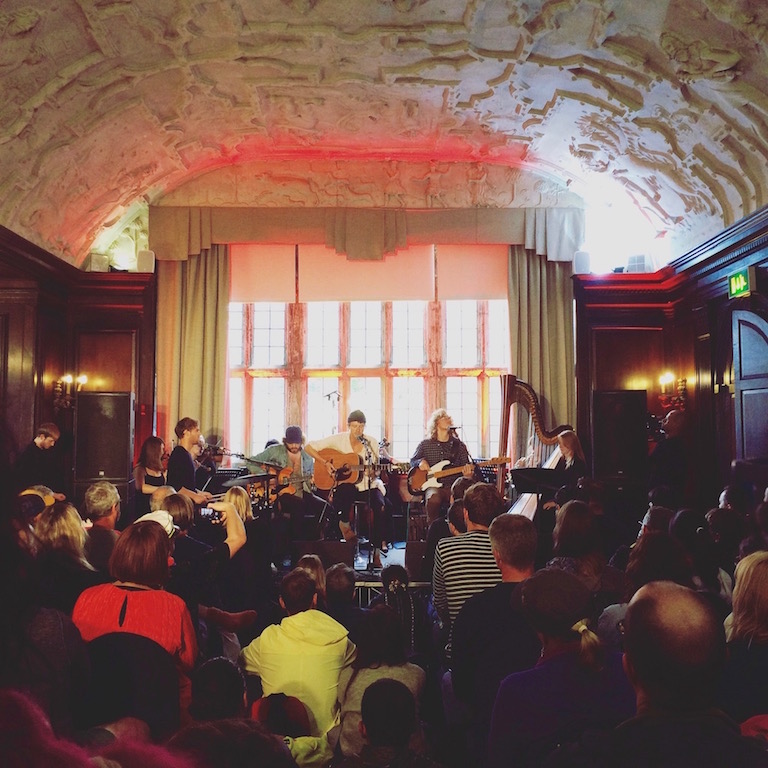 Palace in performance.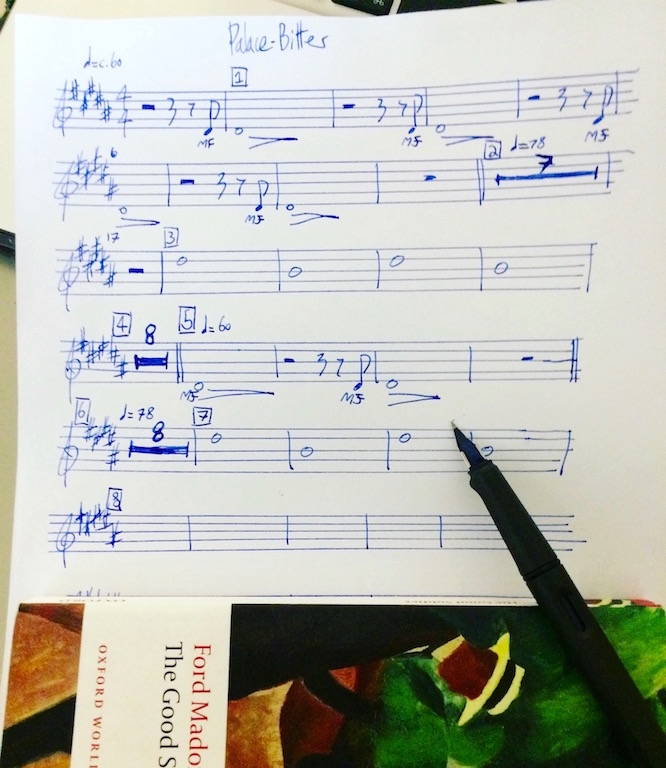 A very last minute horn part for Palace, utilising the Ford Madox Ford ruler!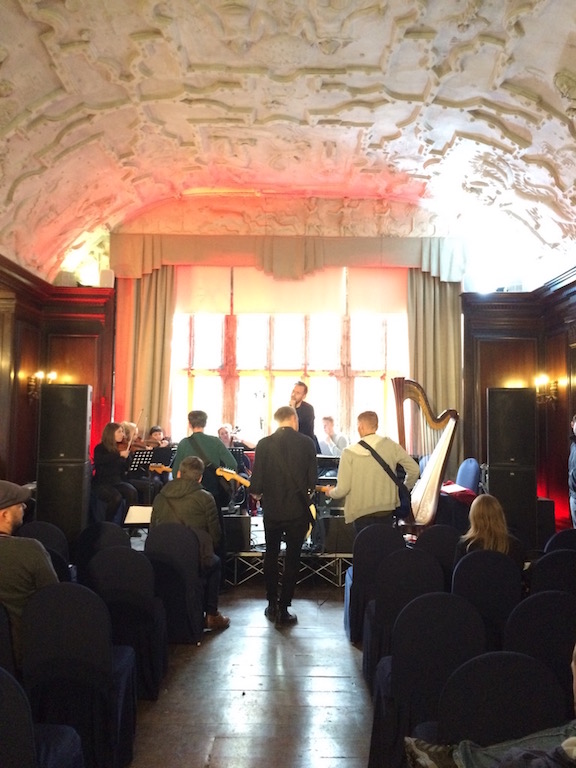 Dutch Uncles rehearsing with the ensemble.
05.09.17
Arranging
Starting some new pop arrangements for an upcoming festival...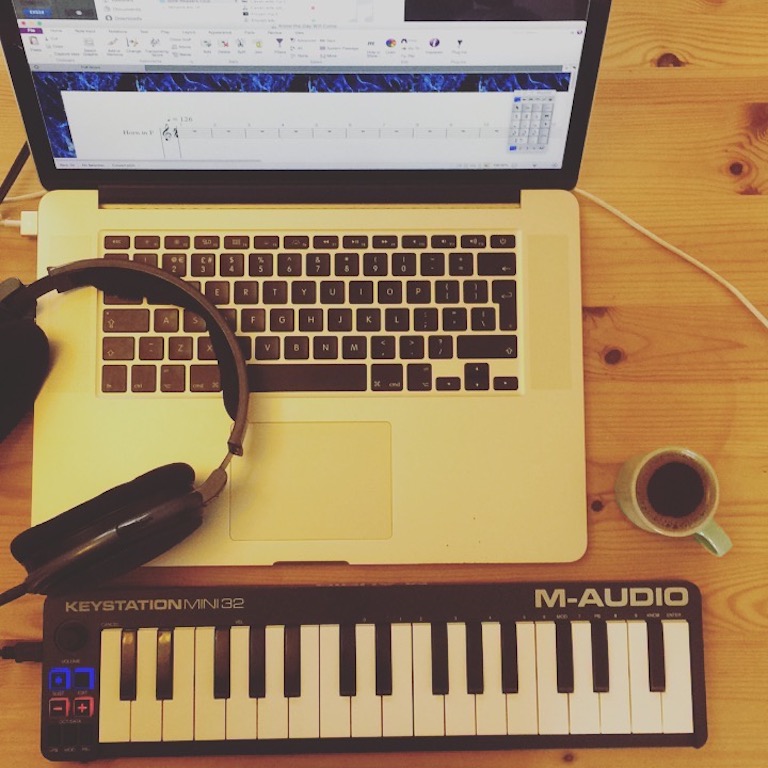 28.06.17
Arne's Eliza and film trailer music
With the John Eccles edition almost done and some movie orchestration work to finish, I'm just about starting the edition of
Thomas Arne's Eliza
from 1754.
23.05.17
Doctoral dissertation
Thought it was about time I posted my doctoral writing up. You can read it
here
.
12.05.17
Official opening of
Demons Land
at National Trust Stowe
The exhibition of Demons Land – consisting paintings by
Tom de Freston
, the film by
Mark Jones
with music and sound design by myself and
Jethro Cooke
to the script by
Simon Palfrey
with the wonderful Steph Greer acting all parts – has officially opened at
National Trust Stowe.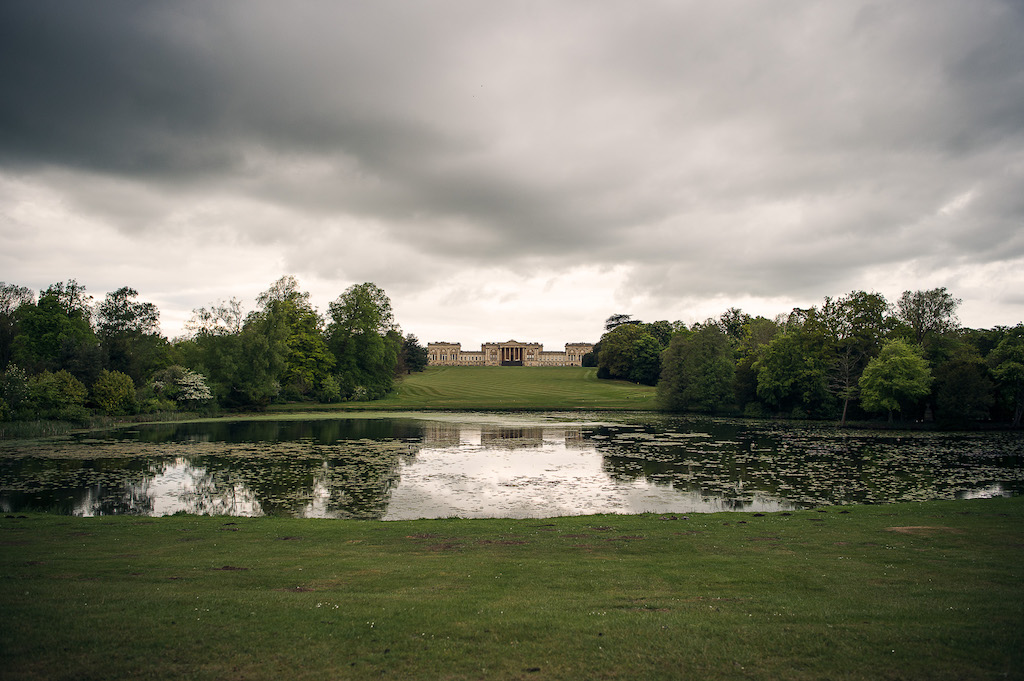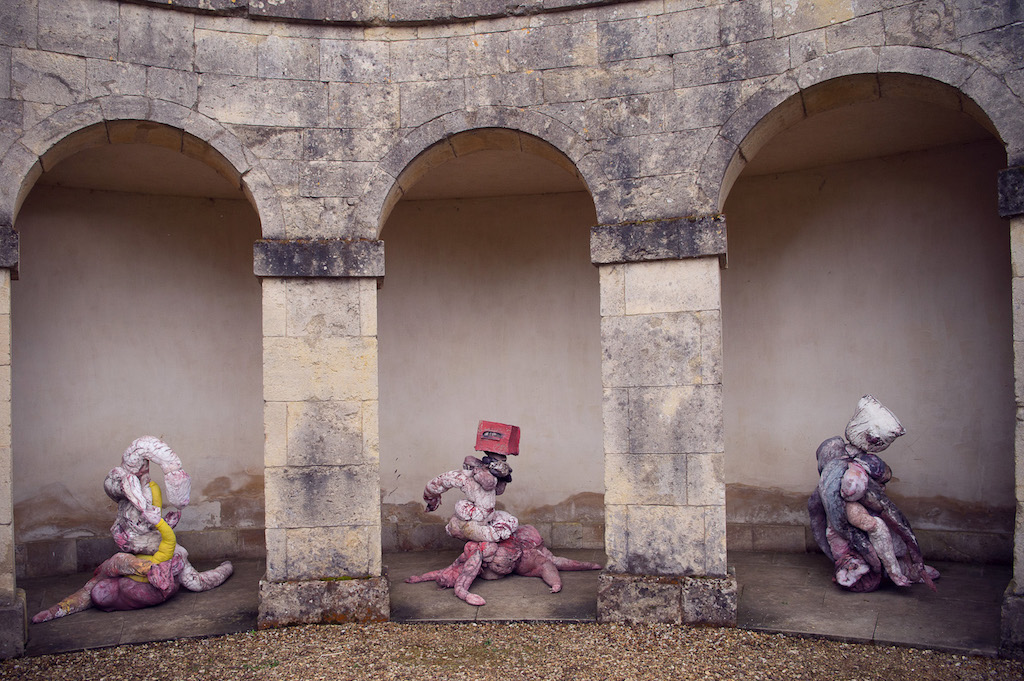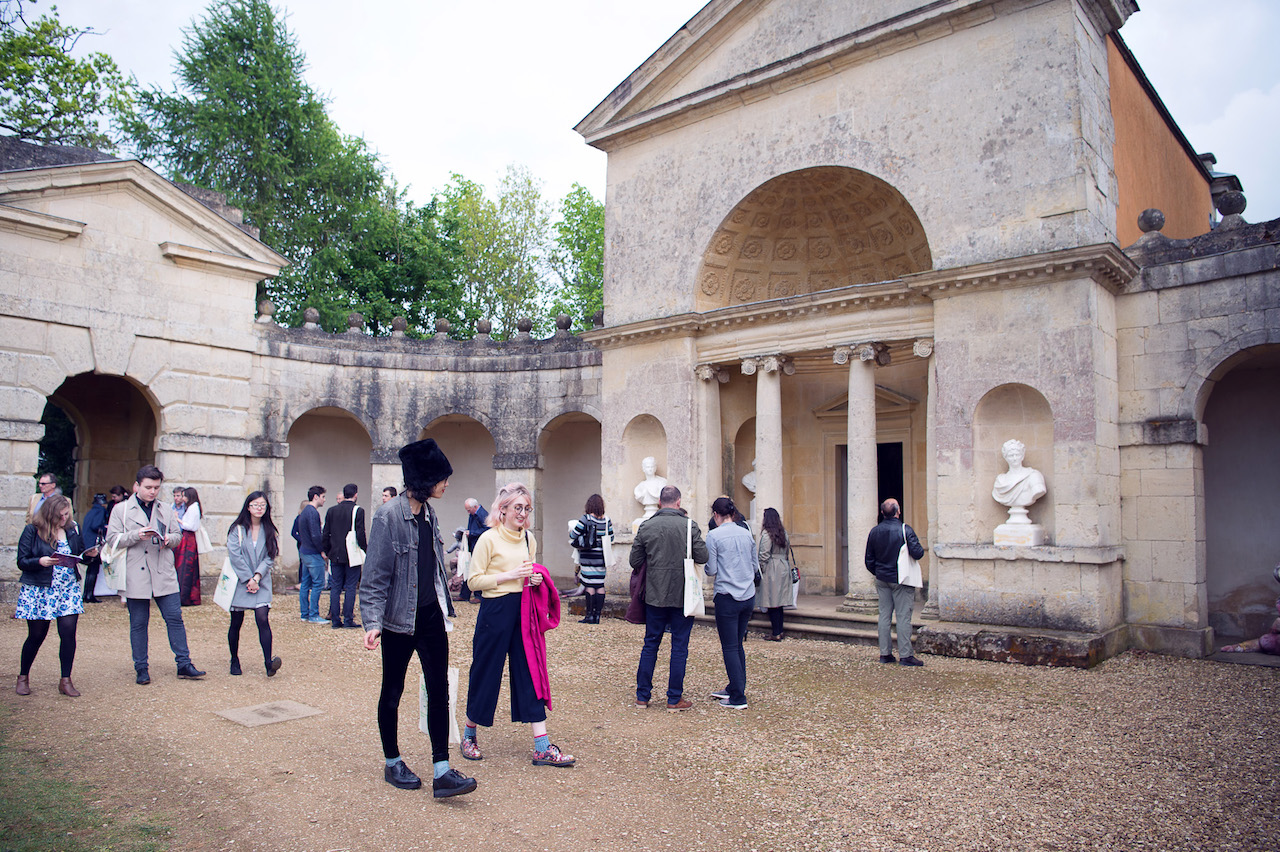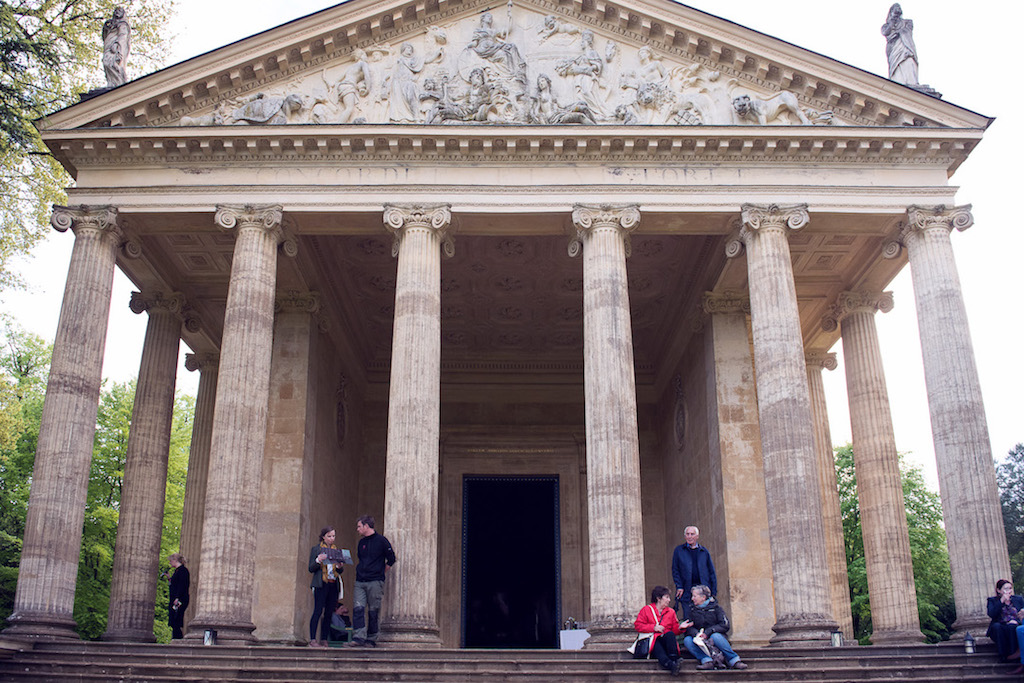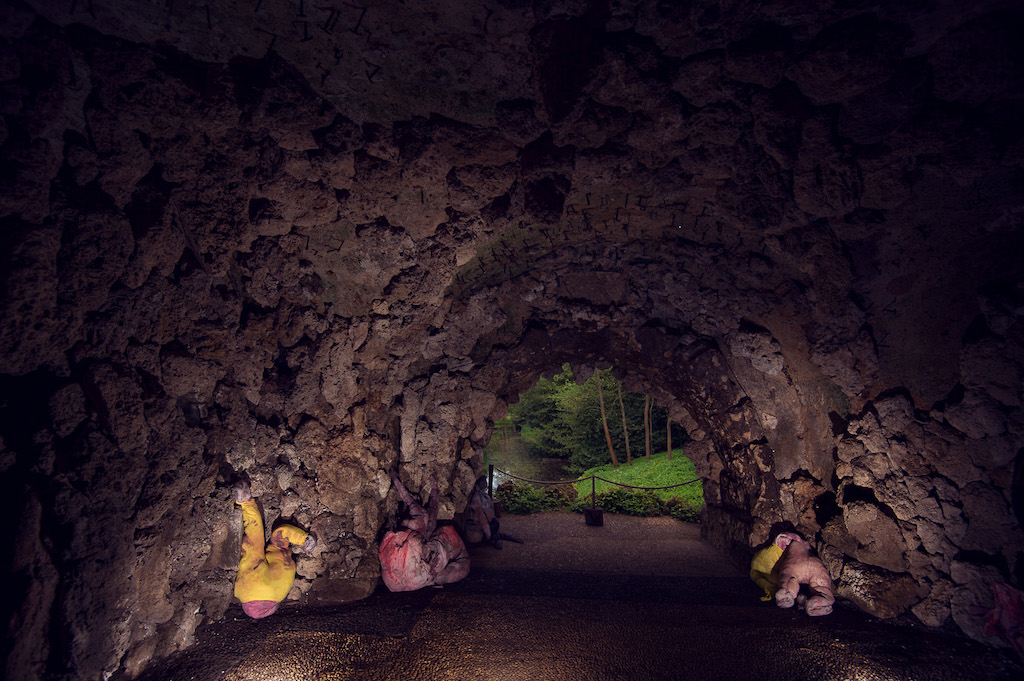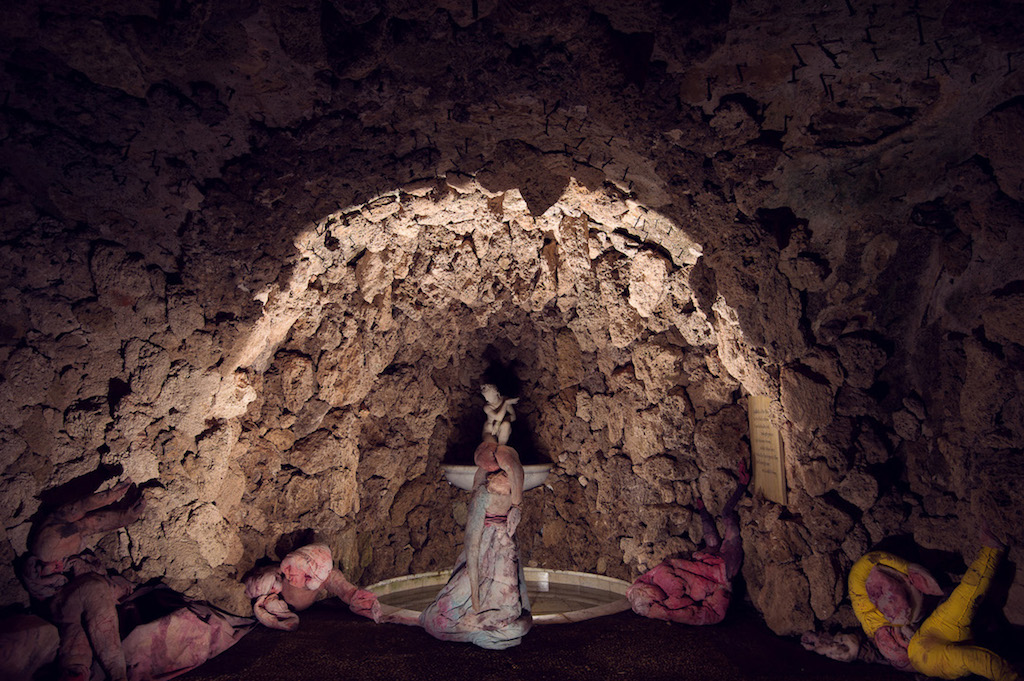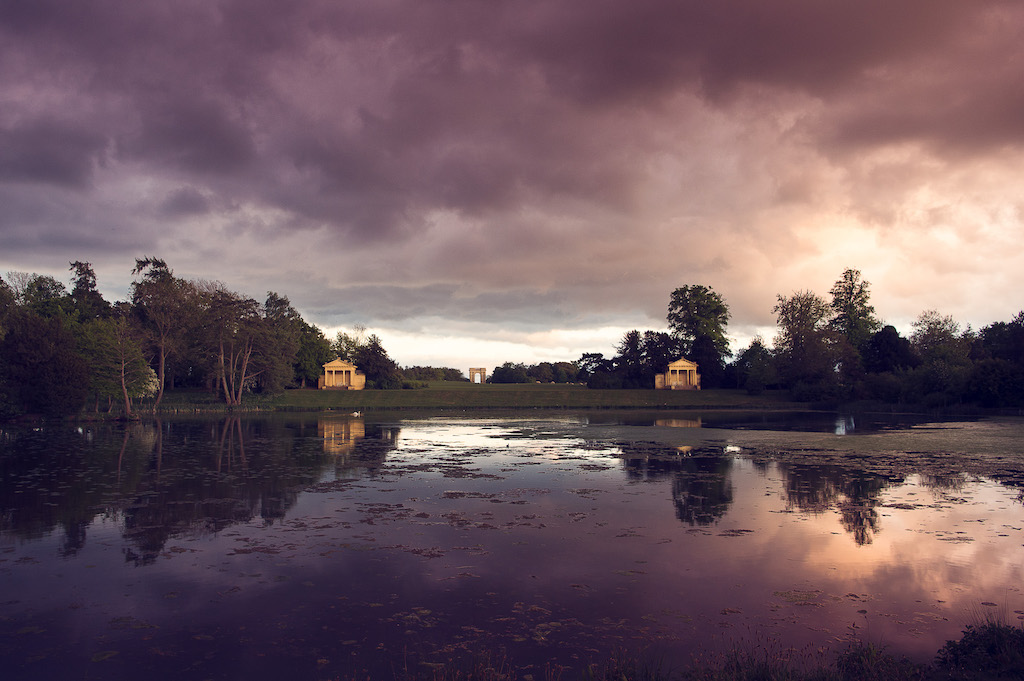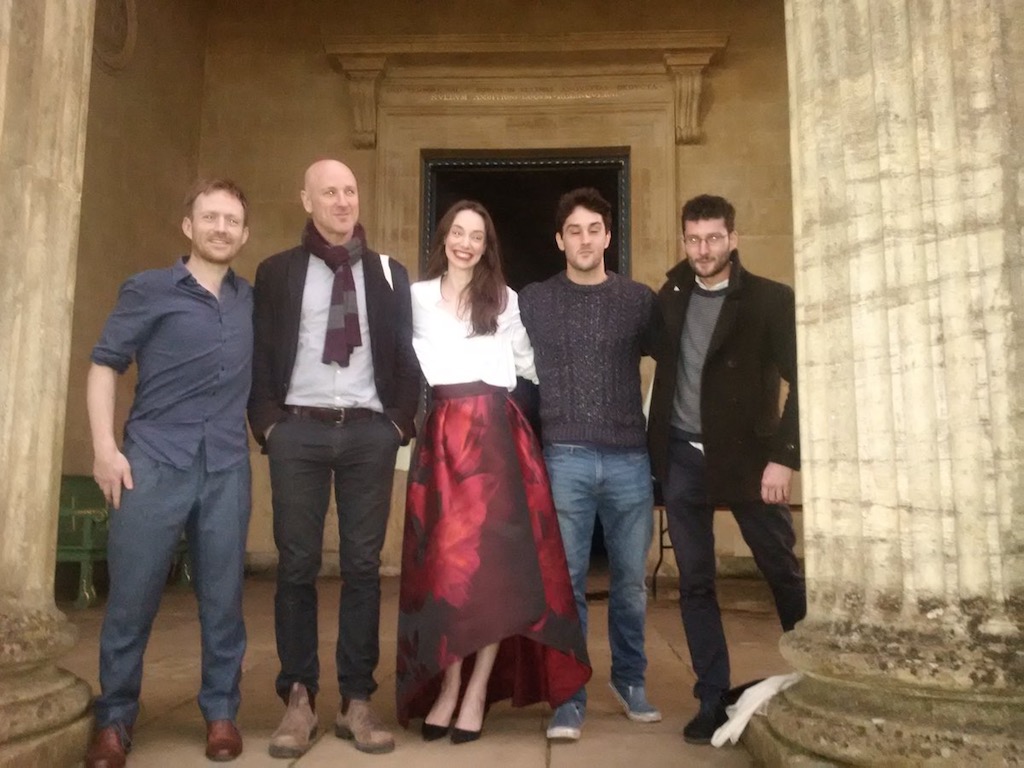 05.05.17
poem published
A tiny poem I wrote some time back appears in the new issue of
Dog-Ear
.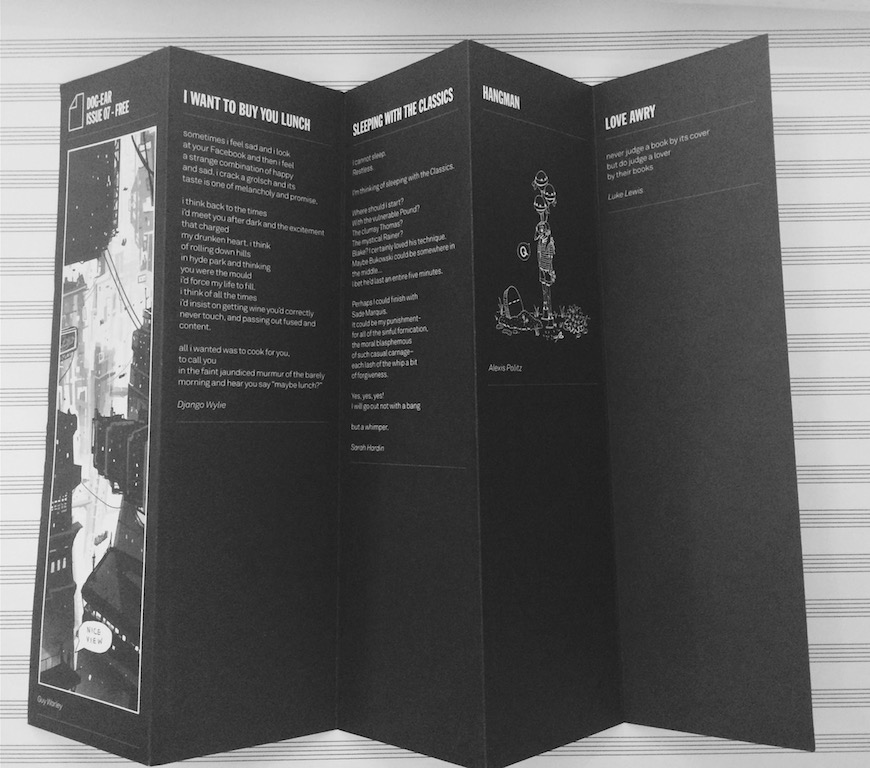 23.04.17
Little piano improv on a sunday
Let's call it '23.IV.17'


15.04.17
Fetonte is alive! (digitally, at least...)
My current opera project is working with
Prof. Michael Burden
of New College, Oxford, on a critical edition of
Fetonte
(1747) by Paradies. Though the work has likely not been performed for centuries, these samples of the opening Sinfonia are especially exciting!
11.04.17
Strings for Wildes
I recently did some string arrangements for a couple of songs by Wildes. I'll post links when the sessions are up.
07.04.17
New work for five violins
It's called
two romances
. Here's a draft of the first movement:
23.03.17
Piano improvisation
Often new pieces start with an extended improvisation, here's the one at the root of my new work for piano.
10.02.17
Fetonte
Working on the critical edition of Fetonte by Paradies. Here are rough 'before and after' samples!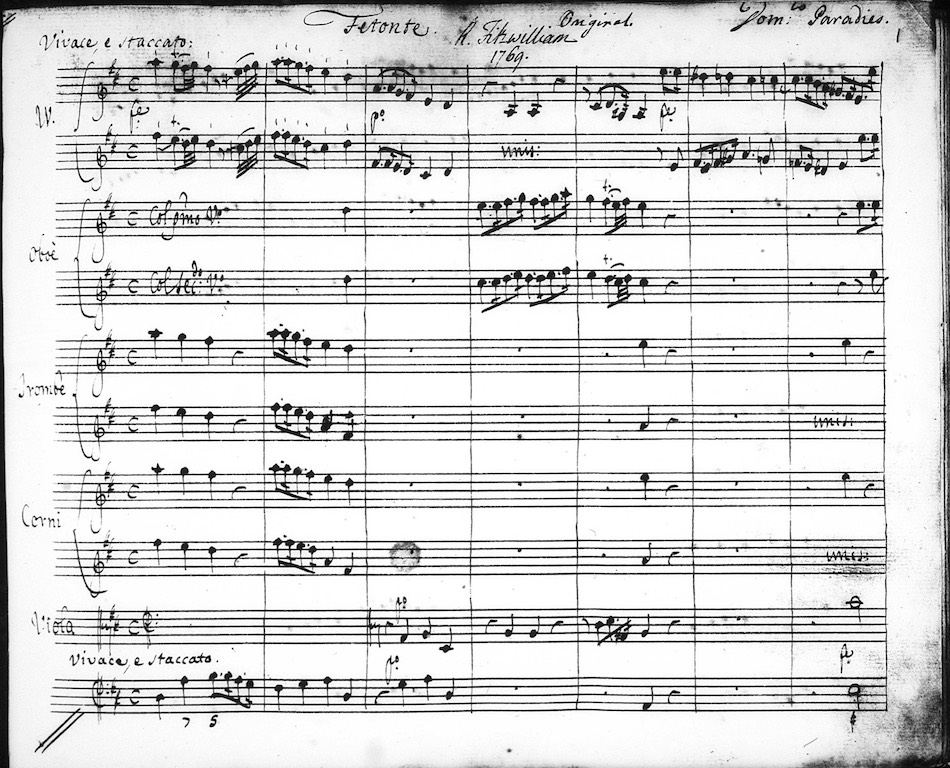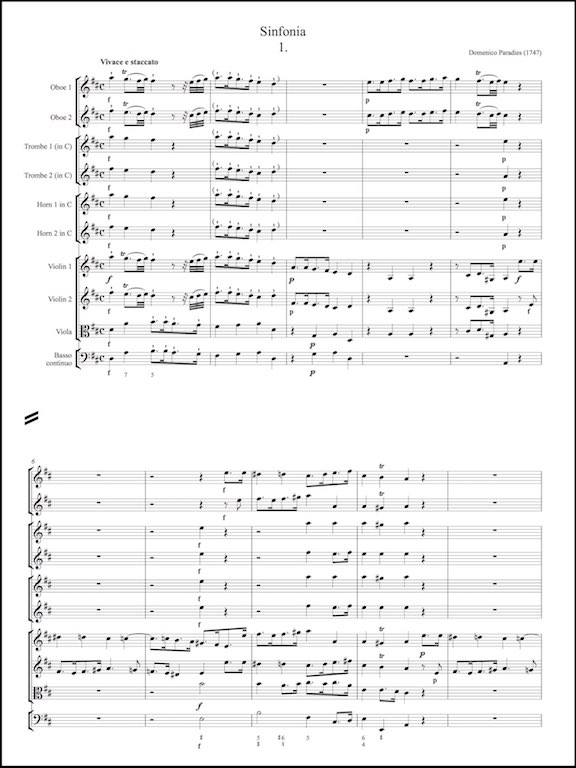 10.01.17
Dr. Lewis
I had, and passed, my doctoral viva!
20.12.16
Cavalli
The new critical edition of Cavalli's L'Erismena is finally finished! It'll be published by Barënreiter sometime in the new year.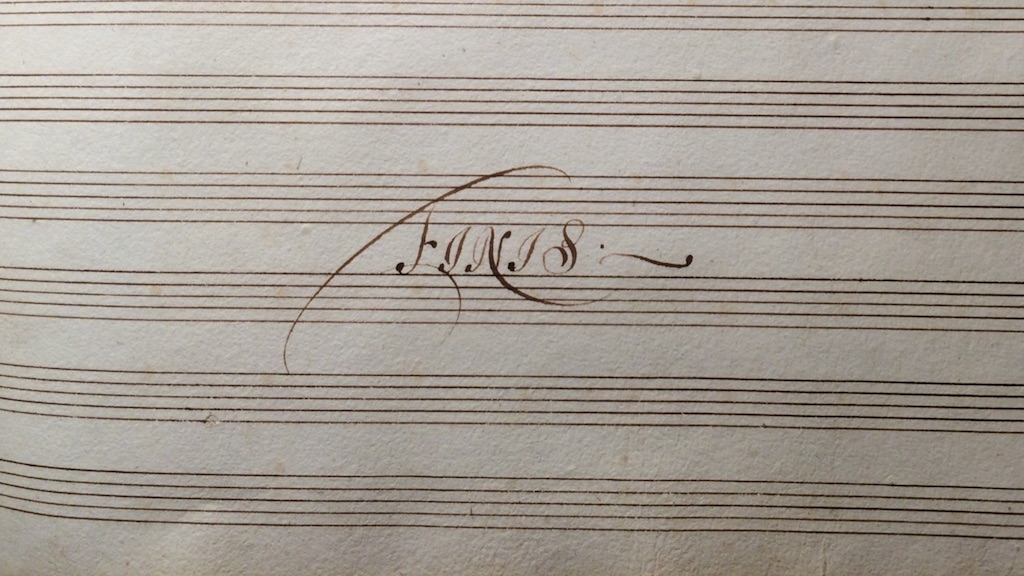 13.12.16
Field trip to Stowe
With the Demons Land project having an installation in the gardens and building of National Trust Stowe in spring/summer 2017, we went on a field trip to explore the possibilities.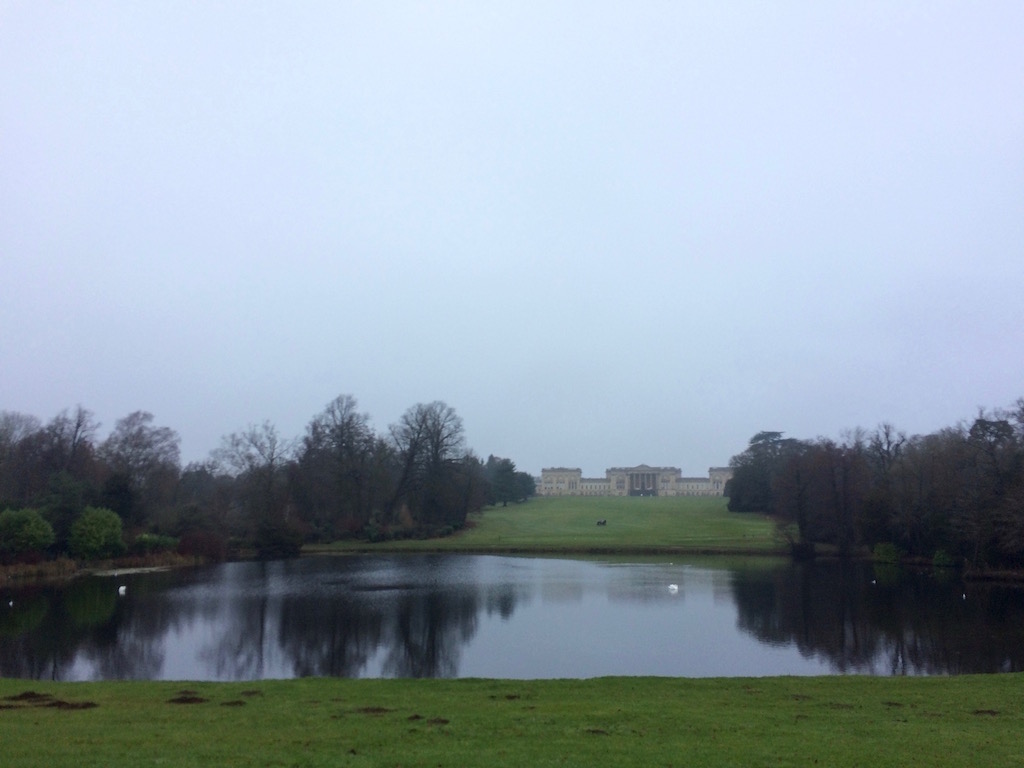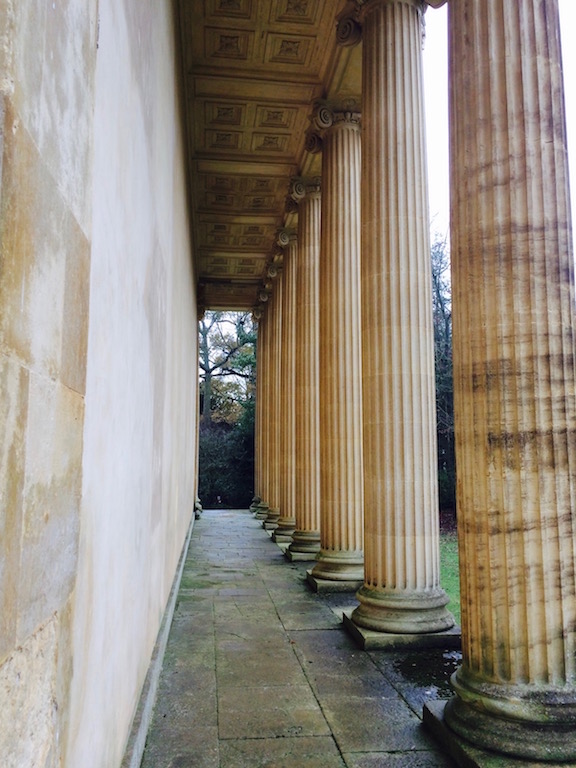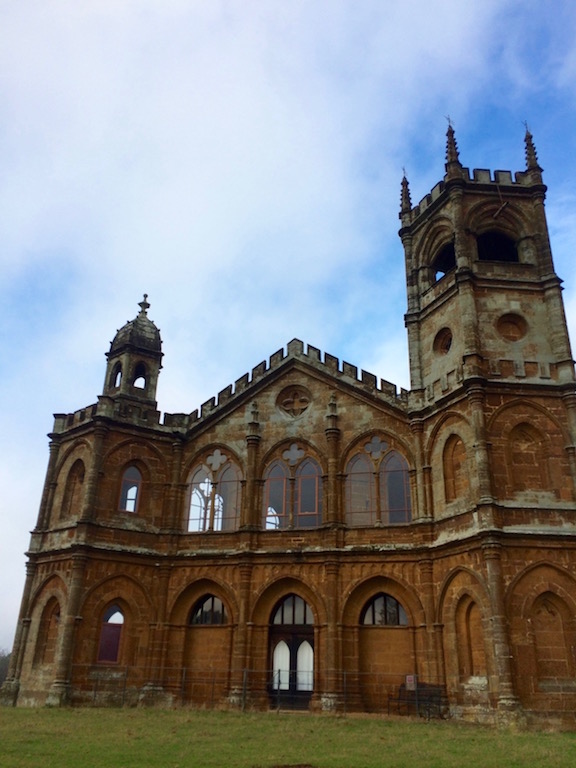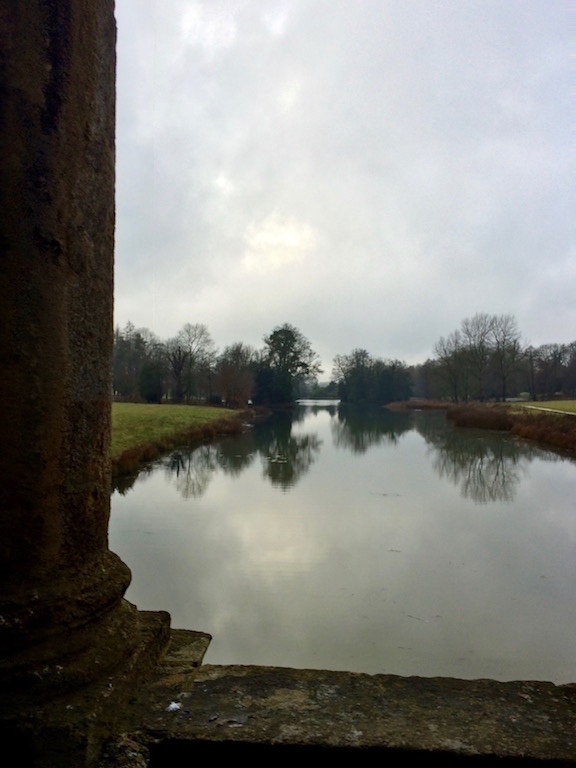 25.11.16
Demons Land at the Ashmolean
We previewed a section of the Demons Land film at the Ashmolean Museum's Fright Friday event. Each showing of the film was preceded by a dramatic introduction by Kathryn Pogson's students at the London Dramatic Academy.


Photos by
IW Photographic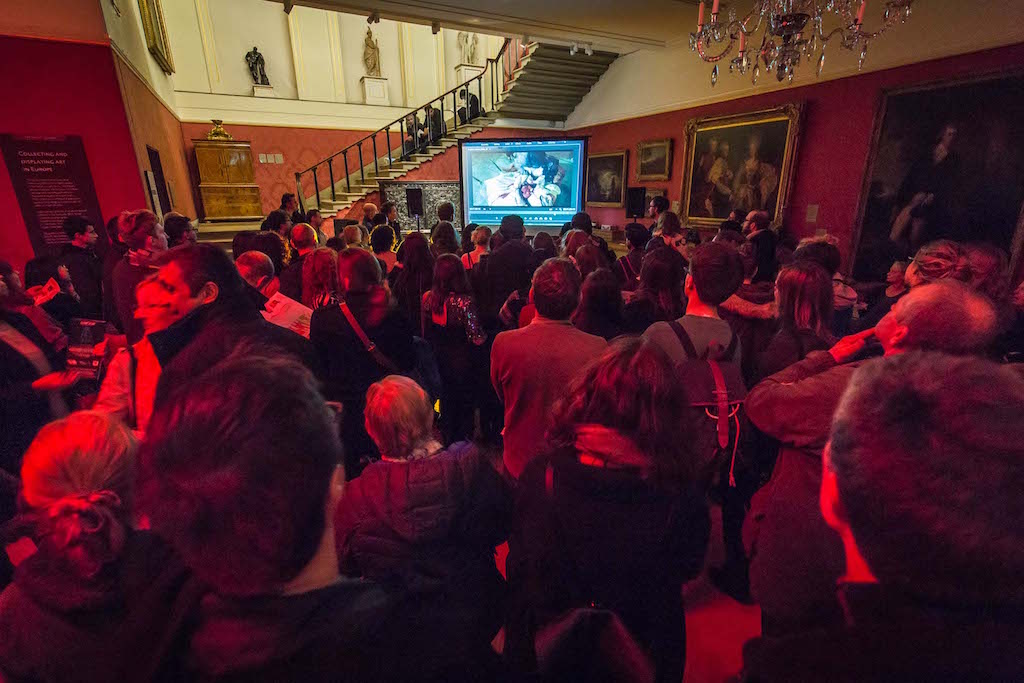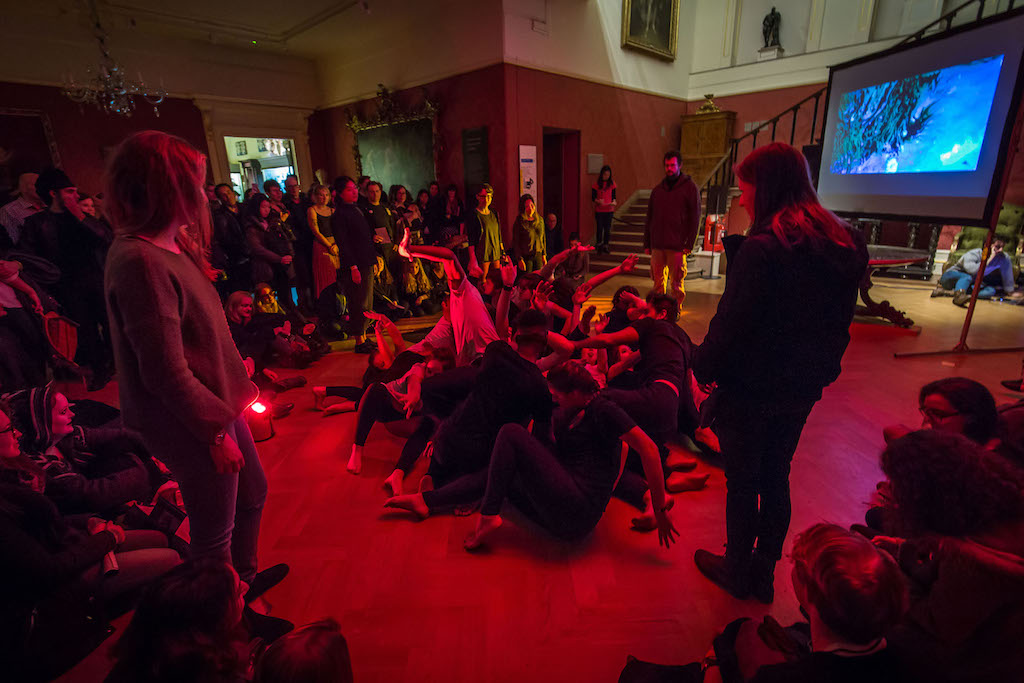 08.11.16
Demons Land: a poem come true
Demons Land is the story of an island underneath the known world, where in the early 1800s a man called the Collector brought a poem terribly to life. That poem is The Faerie Queene, a romantic epic by Edmund Spenser, first written in Ireland in the 1580s and 1590s. Spenser was serving the English crown, subduing the native Irish, and composing his shimmering, hallucinogenic poem. Amid the beauty, much violence.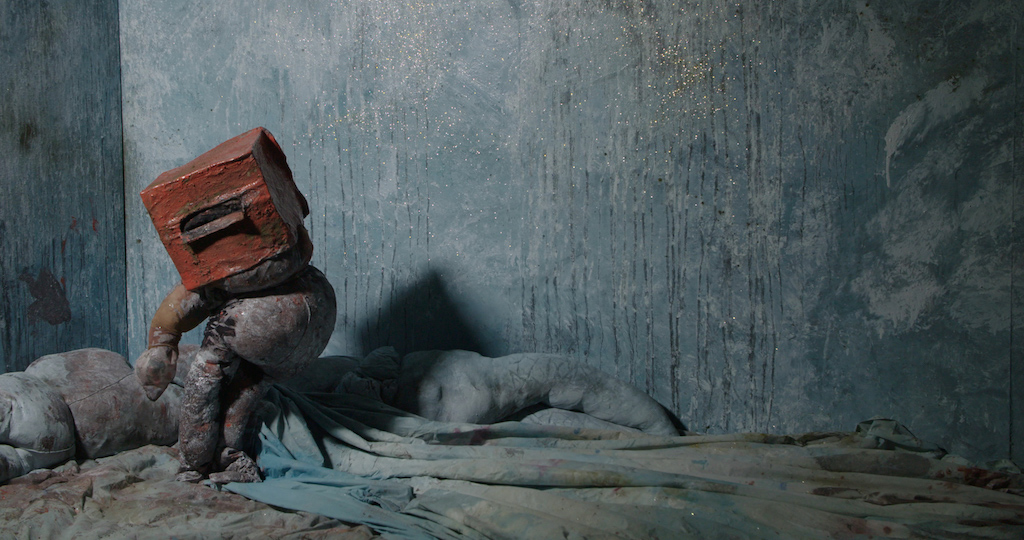 Spenser never finished his poem – but colonial history would do it for him. In the centuries since its publication, The Faerie Queene has been coming true, over and over again, in colonised lands across the planet. It is coming true now, today, even as we breath.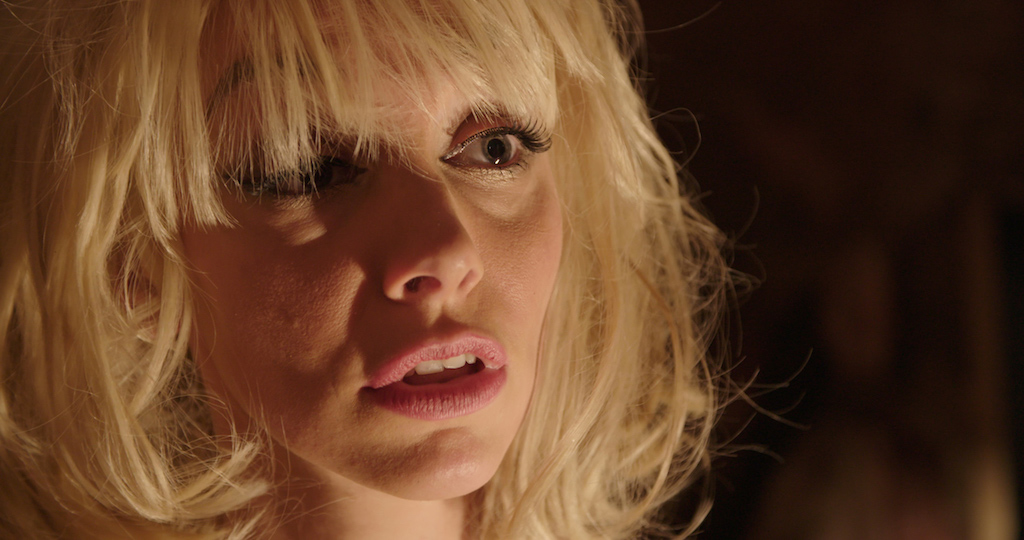 'Demons Land: a poem come true' is a collaborative research project led by Professor Simon Palfrey of the University of Oxford. Funded by TORCH (The Oxford Research Centre in the Humanities) and the AHRC (Art and Humanities Research Council), it employs film, paintings, sculptures, music and text to create an exhibition telling Demons Land's imaginary history.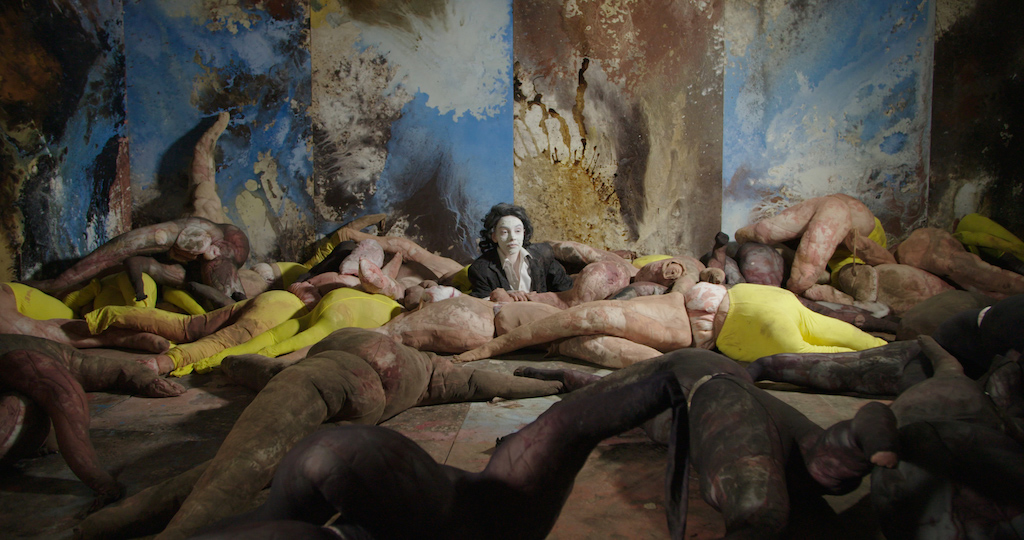 Palfrey's partners are artist Tom de Freston, film-make Mark Jones, composer Luke Lewis, and actress Stephanie Greer. The exhibition will be installed at specifically chosen heritage sites, starting with the gardens and buildings of Stowe National Trust in spring/summer 2017.
For further information see
here
.
01.05.16
flocks and companies
The wonderful Welsh pianist Iwan Llewelyn Jones gave the first performance of my new piece
flocks and companies
at the
Wales International Piano Festival
last night. Below is a picture of the 'meet the composers' session led by Rhiannon Mathias and introduced by Iwan. (from left to right:
Maja Palser
, Mared Emlyn, yours truly,
Owain Llwyd
, and
Richard Baker
).
A recording of the performance will be uploaded soon.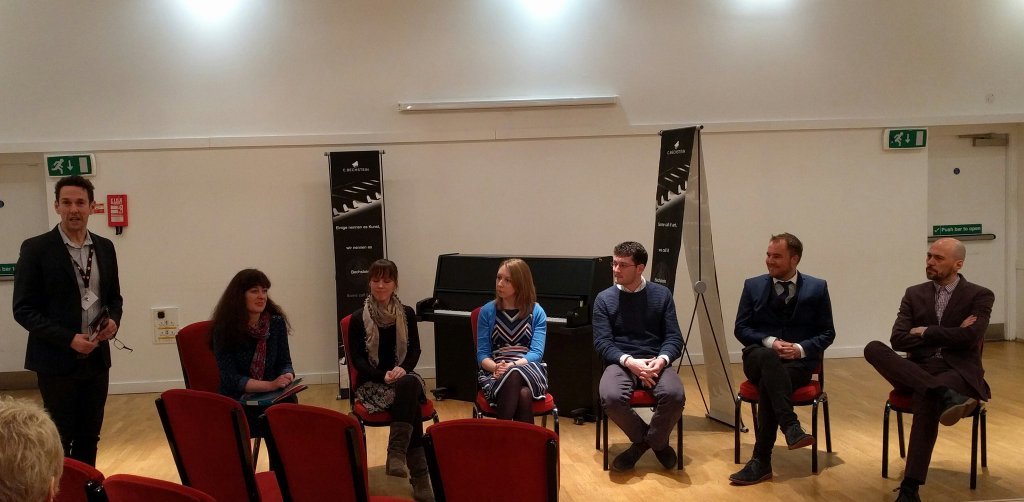 28.04.16
a little poem
Nice news that
dogear
have published a little poem of mine. Coming to many
bookshops
near you soon!
13.04.16
phrasing questions!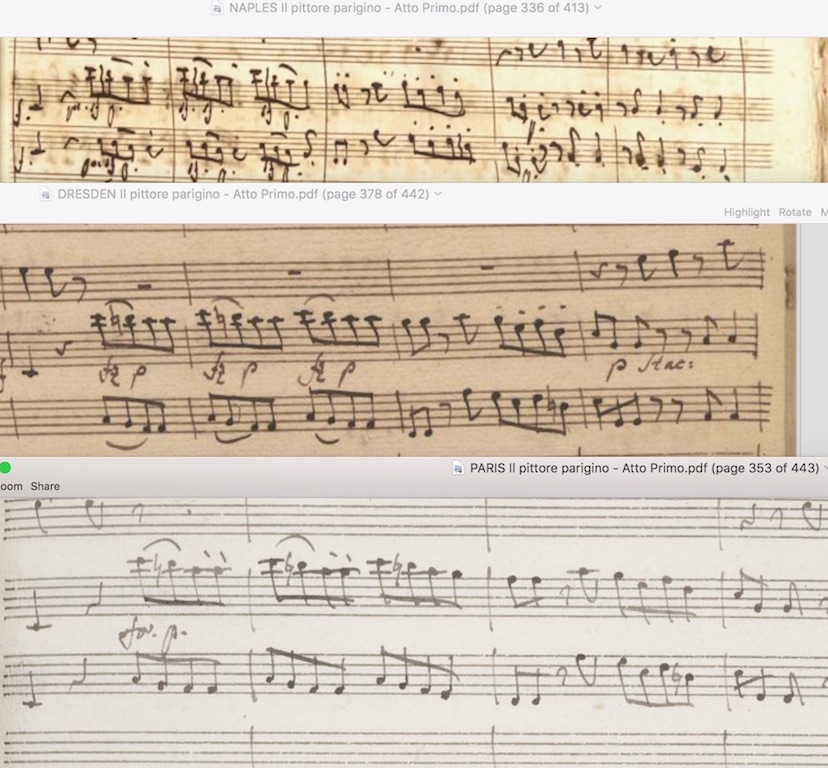 Working on a critical edition of any music brings about many problems. The question here is of what the correct phrasing of the violins is. The uppermost manuscript is the original Naples copy (1781), in the composer's hand. What is remarkable though is that the other two copies – the middle being Dresden also of 1781 and the lower being the Paris copy of some years later – having different phrasing. As a side point, it's interesting how even the dynamic markings differ! The solution here is relatively though. The violins must play a three-quaver phrase with a staccato fourth quaver. The clue, really, is that violin two of Naples is quite clear.
13.03.16
Cimarosa's first page!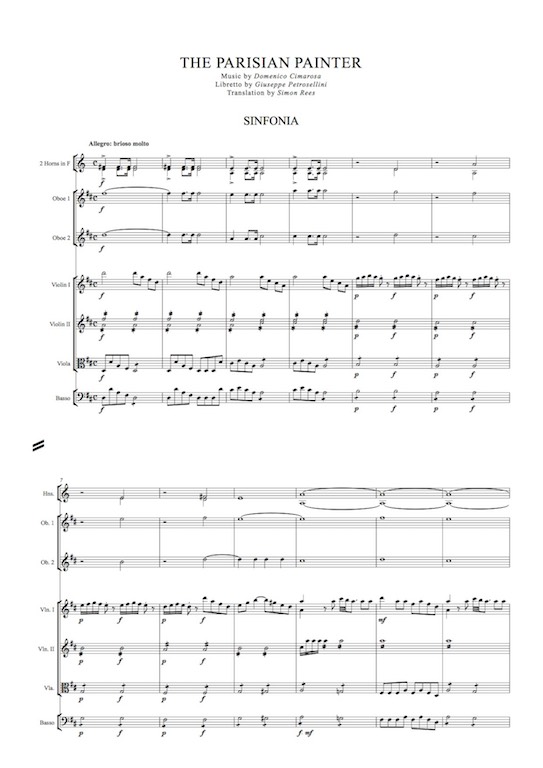 01.03.16
A Parisian Painter in Oxford
Amidst some orchestration, teaching at Oxford, and composition, my current bit of scholarly work is putting together a new edition of Cimarosa's
Il Pittore Parigino
(The Parisian Painter) from 1781. It's based on the composer's manuscript held at the Conservatorio di Musica San Pietro a Majella, Naples. But, there being two other manuscripts (in Dresden from 1781 and Paris from some time after), I have helpful reference points for solving anything unclear or missing in the original copy. That said, I've a great reason for a holiday to Naples if that all fails...
The work was first performed in Rome at the
Theatro Valle
in 1781 - as we can see from the first image below – but what's especially exciting is that it's set to be performed throughout July as the summer opera of New Chamber Opera in Oxford, with a new translation of Giuseppe Petrosellini's libretto by
Simon Rees
.
Below are a few photos of the different manuscripts:
Naples
,
Dresden
, and
Paris
.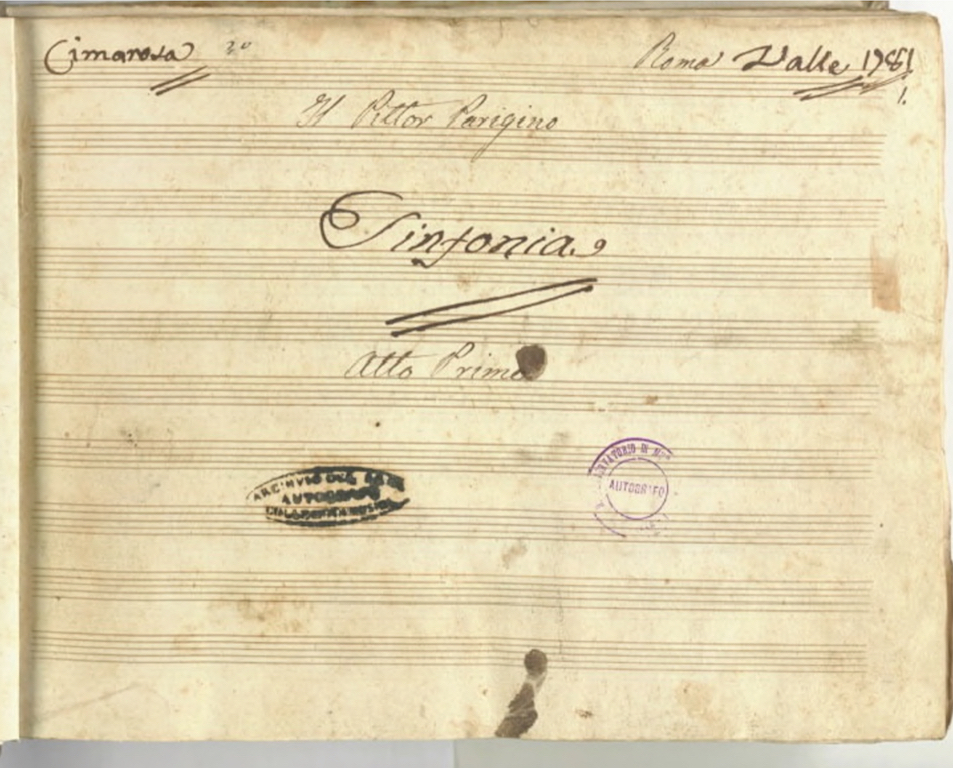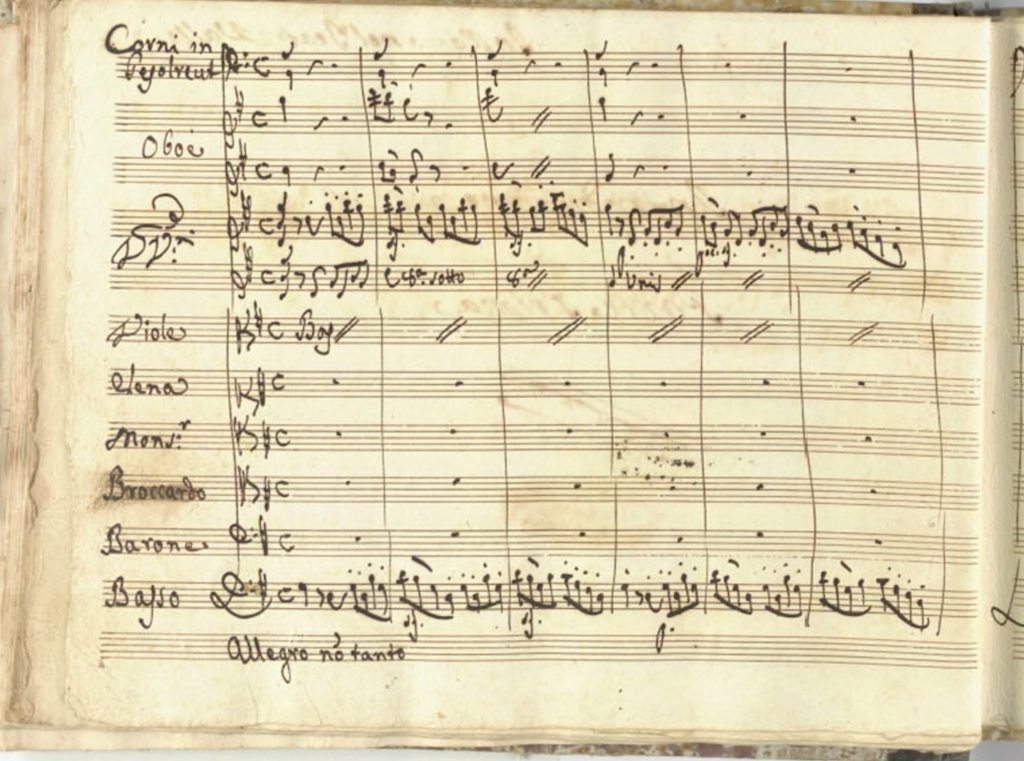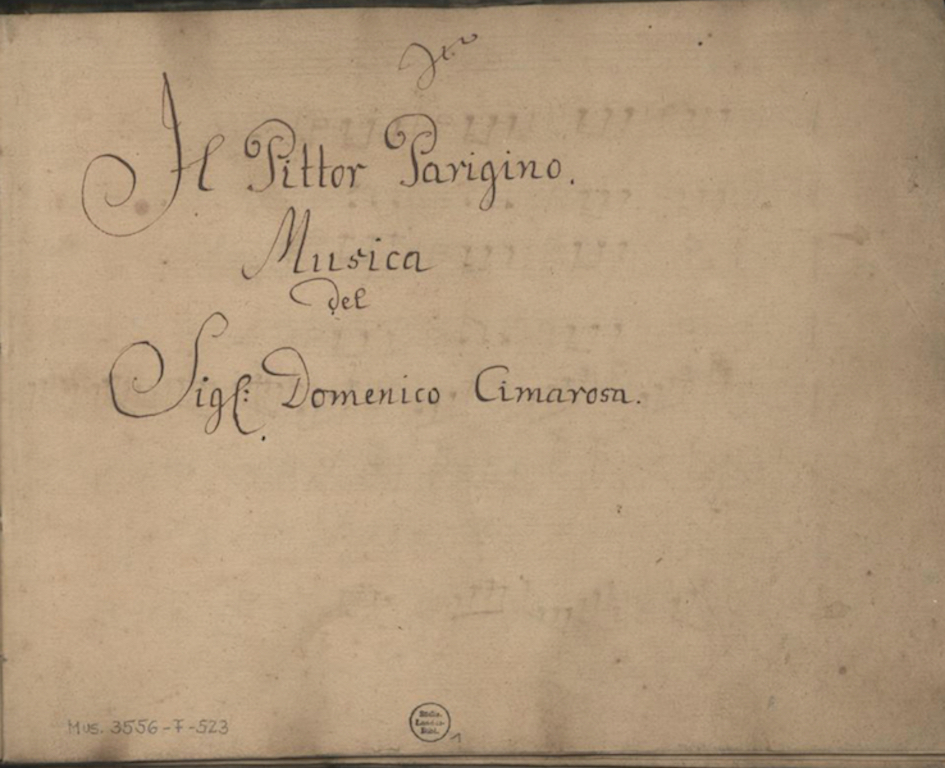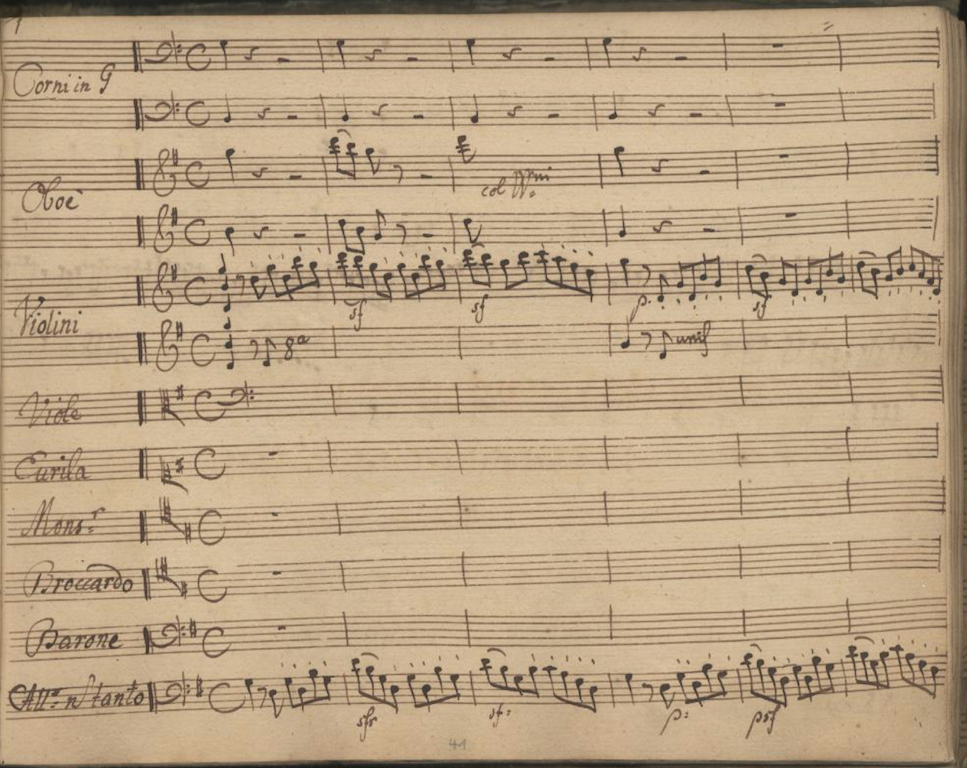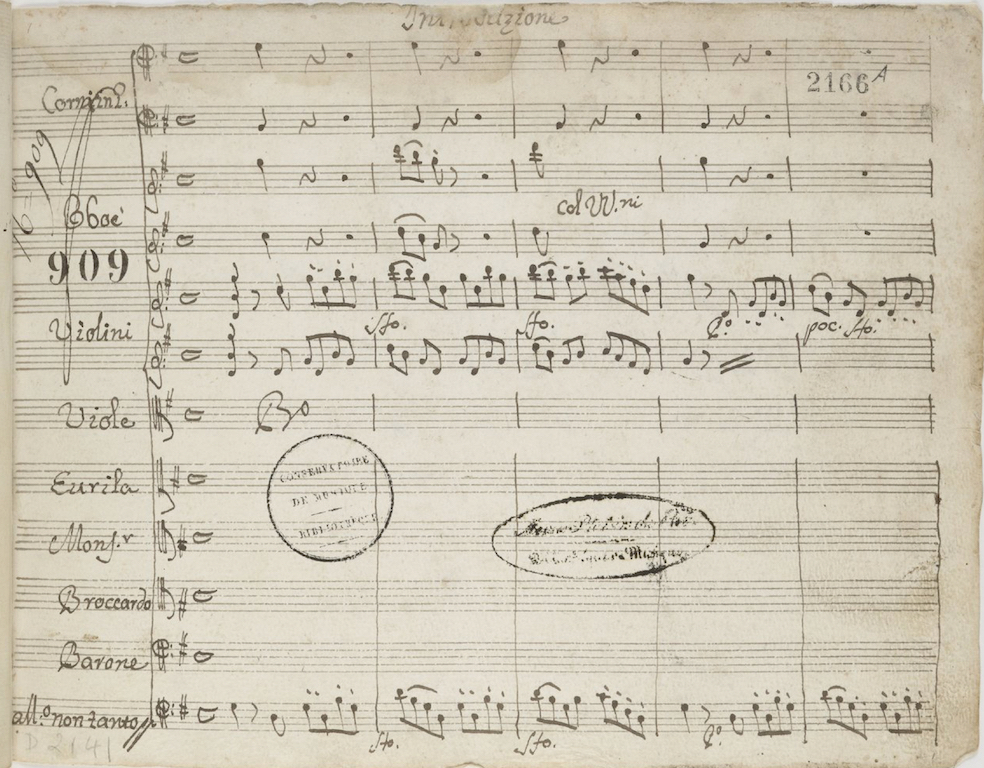 09.12.15
Cavalli's
L'Erismena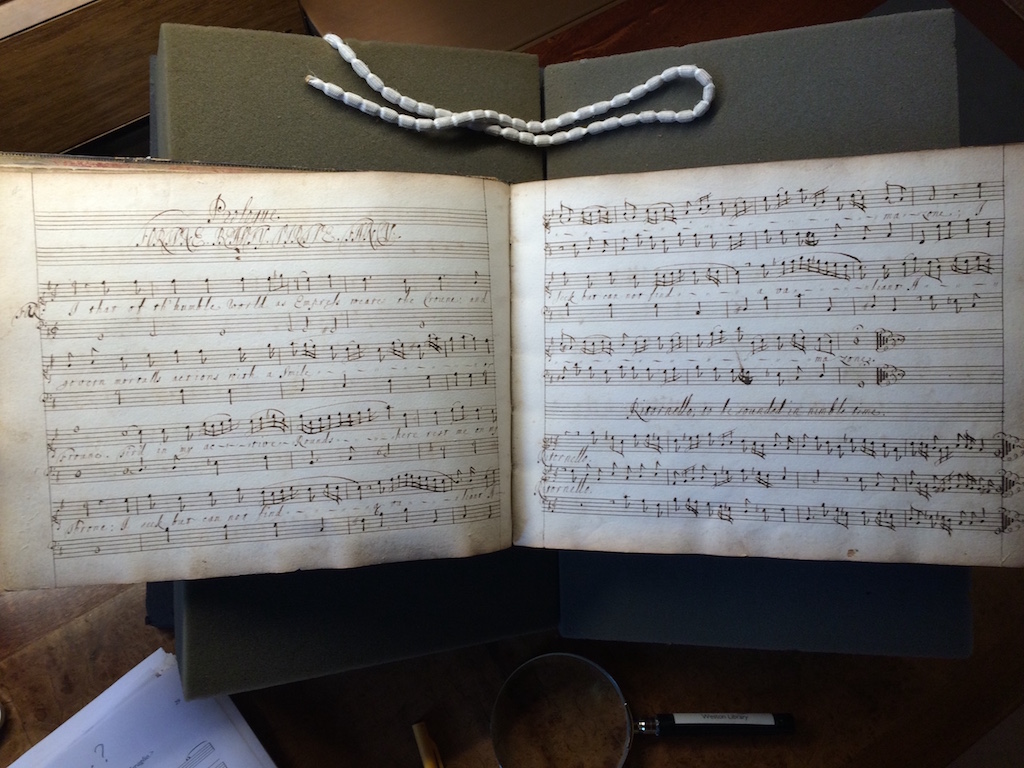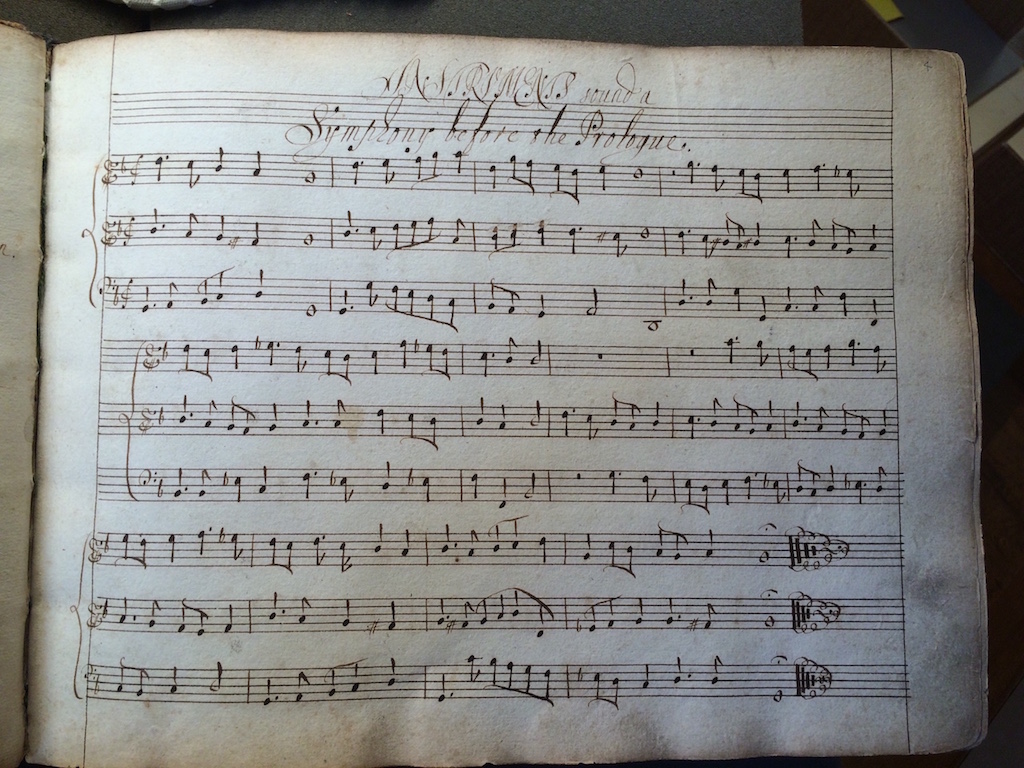 02.12.15
It's not technology, it's nature 2.0
: Leo Mercer's ONLIFE
16.10.15
La Zingaretta


23.09.15
Festival No.6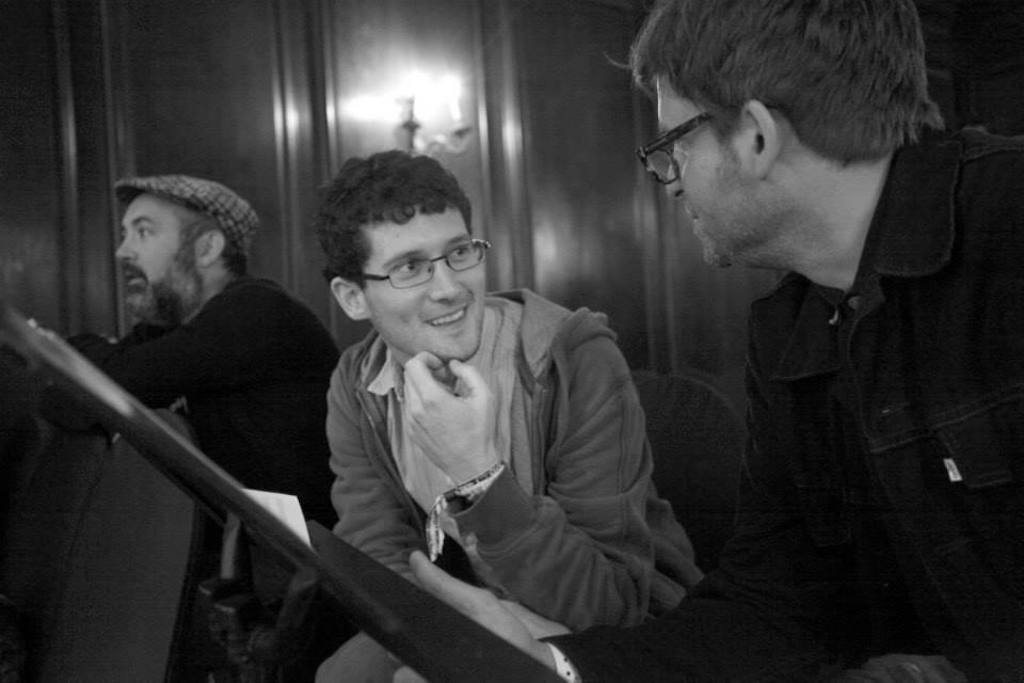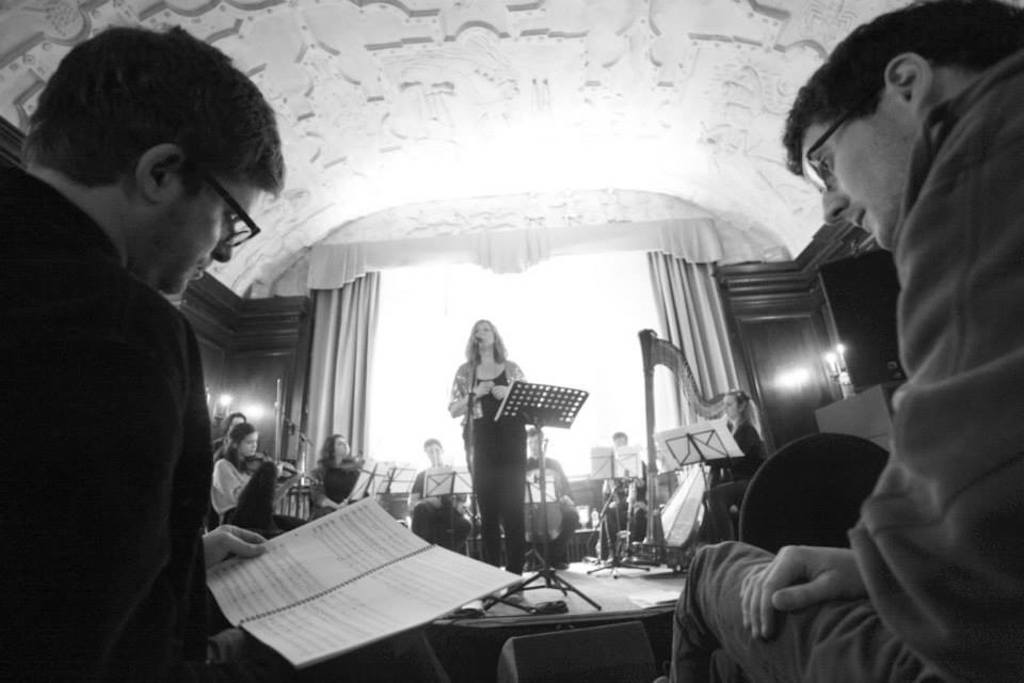 16.09.15
flocks and companies
'at first i thought', movement one of the new piano piece. First performance April 2016 in Caernarfon.
19.08.15
going for a beer
16.08.15
Talk Talk
11.08.15
music box
28.07.15
piano update
More soon!
10.07.15
fans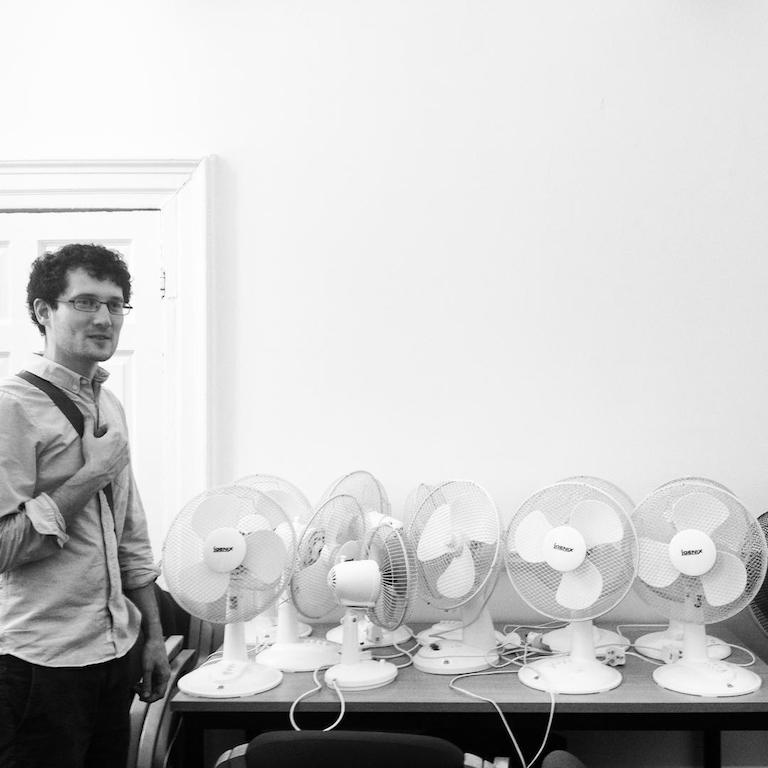 03.07.15
'Cut ties with BP, composers and music researchers tell Royal Opera House'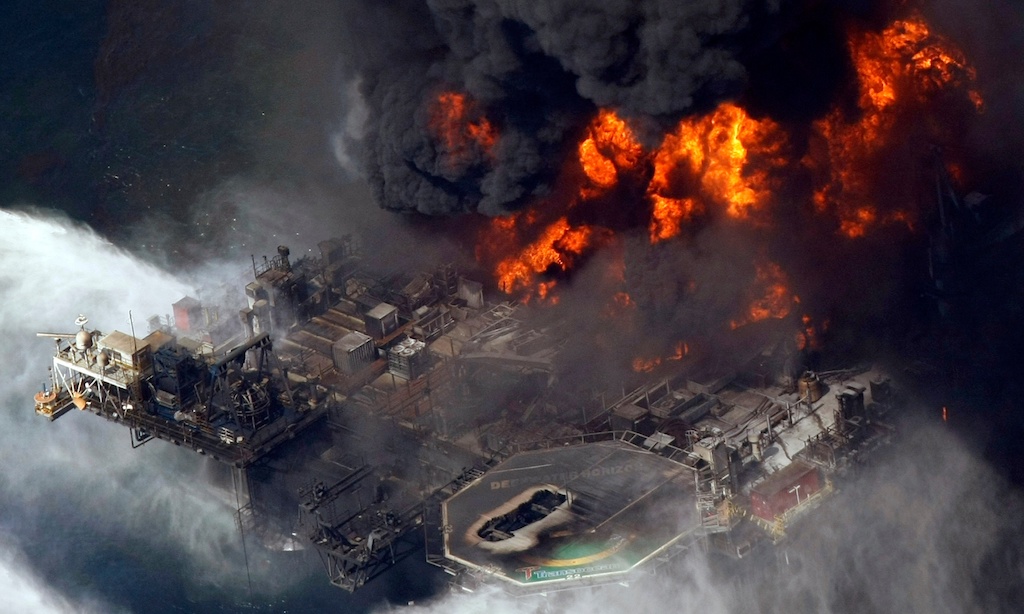 21.06.15
piano music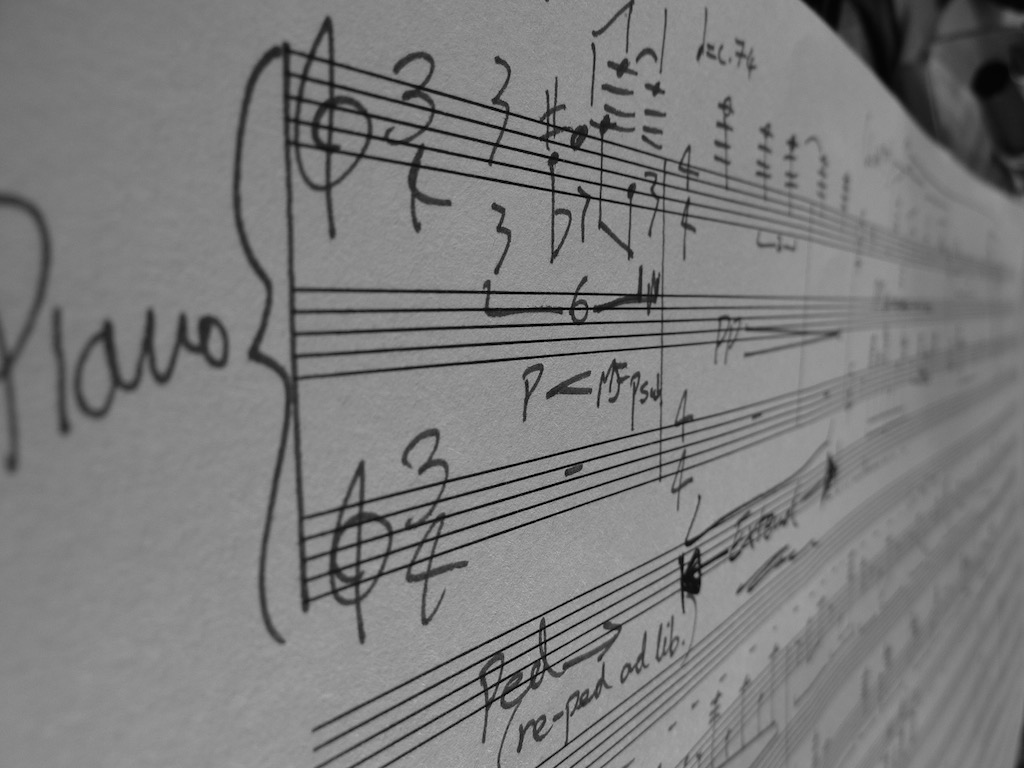 18.06.15
Active Child in Chicago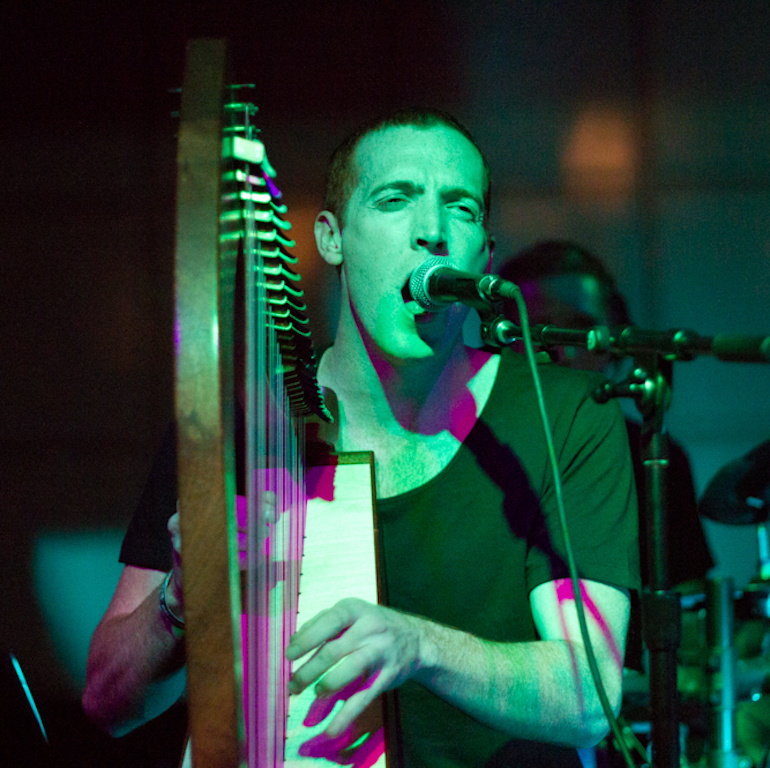 10.06.15
coming up for air
17.05.15
five fingers
07.05.15
film music
08.04.15
before the devil is a busy man
21.03.15
letter from oxford
09.03.15
writing
10 .02.15
just improvising some stuff
31.01.15
a new year
12.12.14
the girl with
17.10.14
Orkest de Ereprijs at the Gaudeamus Muziekweek
06.10.14
designing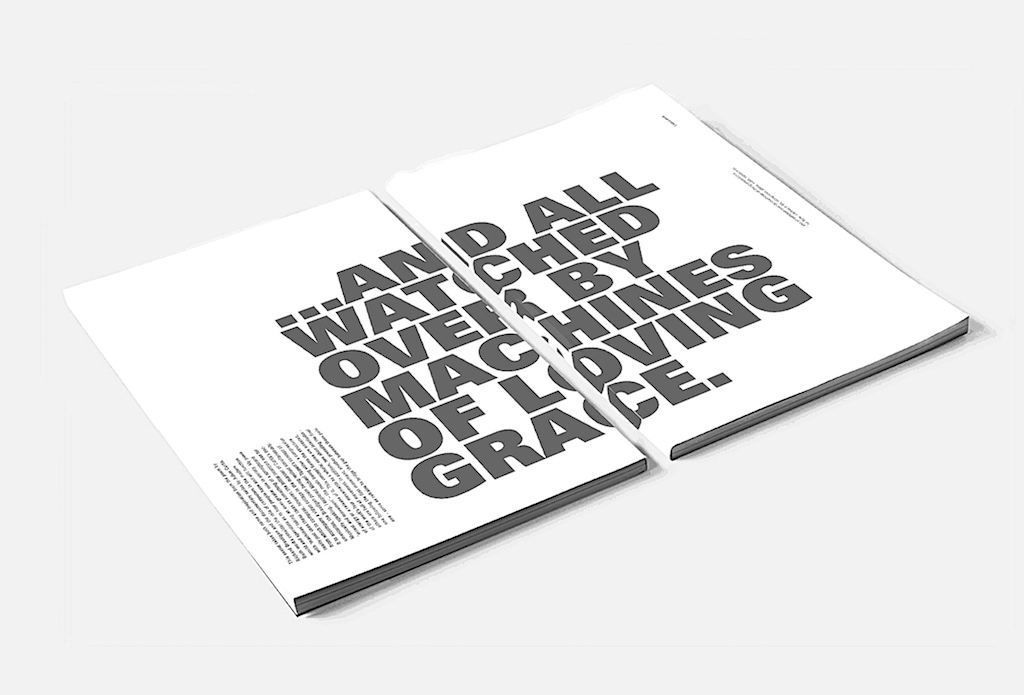 11.08.14
Orkest de Ereprijs at the Gaudeamus Muziekweek
07.04.14
Esbjerg Ensemble world premiere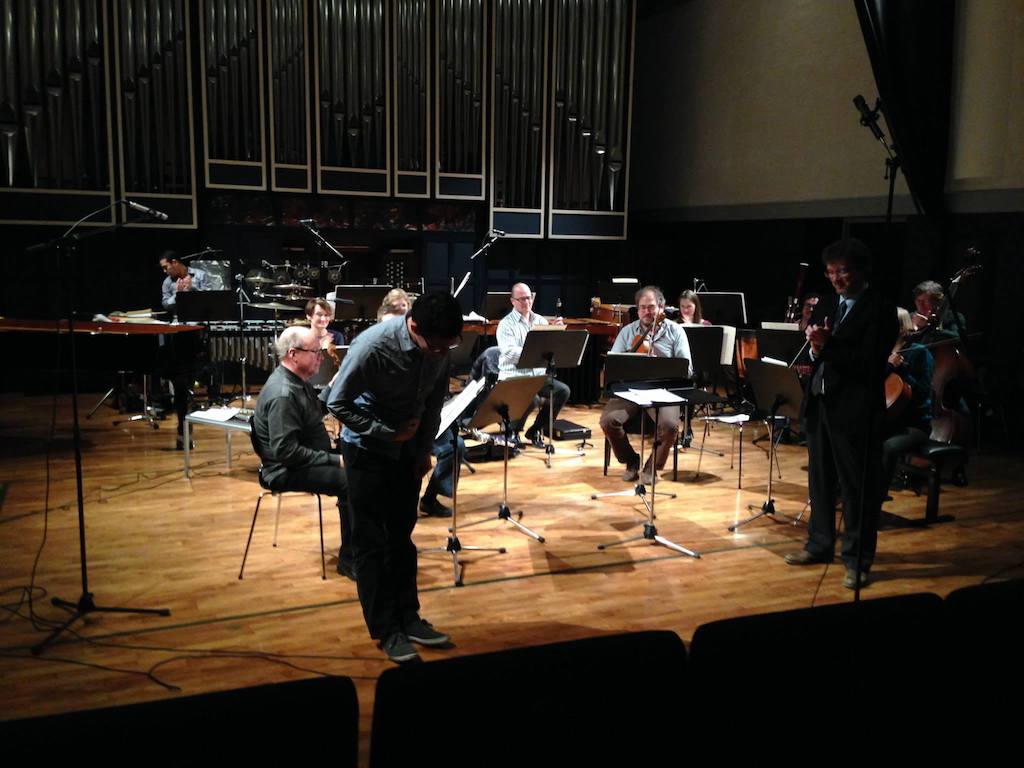 16.03.14
Pulsar Festival reviews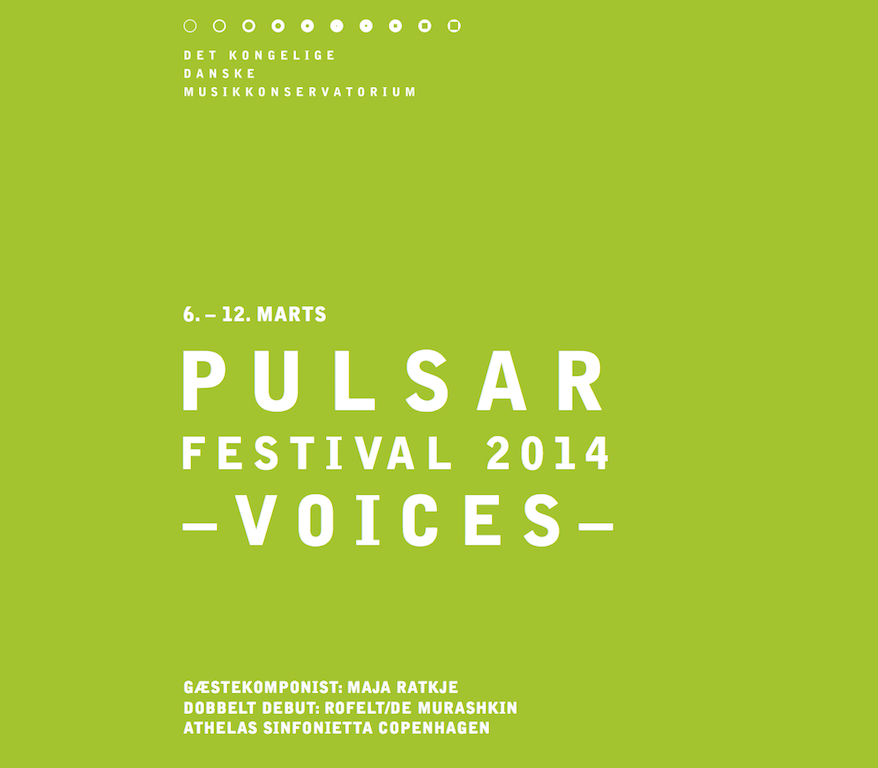 06.03.14
Pulsar Festival interview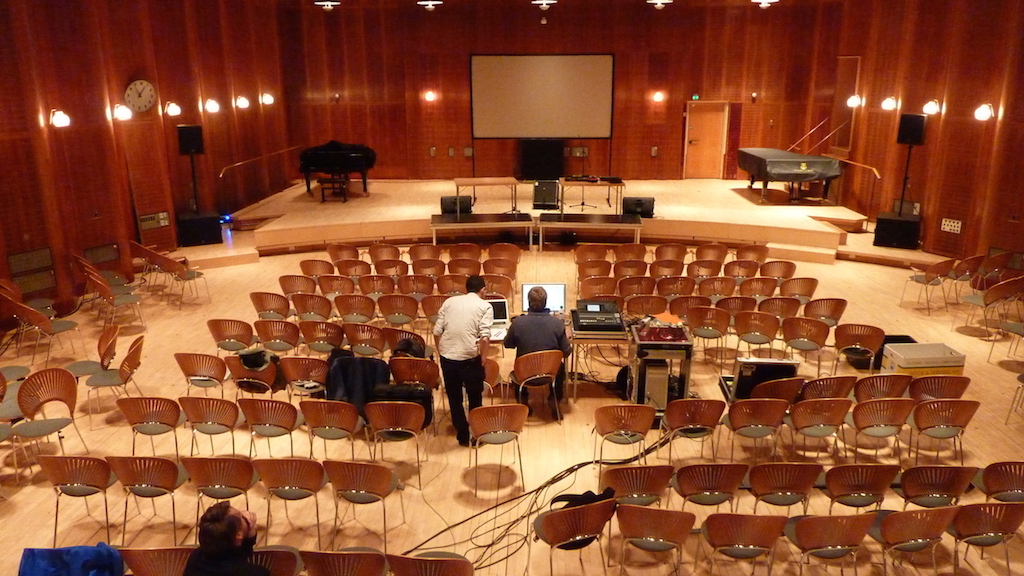 01.03.14
Young Composers' Meeting 2014 with
Orkest de Ereprijs
in Apeldoorn, NL.